After years of waiting, you can now choose from among three competent VR systems for turning your TV room into a one-person holodeck. VR is still a new technology with a lot of kinks to be ironed out, but after spending hours using each first-gen system with a five-person panel of VR experts and beginners, we've chosen the Oculus Rift with Touch controllers as our pick because it combines a comfortable, approachable design with top-notch image and audio quality, plus it offers the largest currently available VR content catalog. It's also the lightest of the bunch (so you can wear it for longer), had the most well-balanced and capable controllers, and was the easiest to set up.
Early in our testing and research, we came to a surprising conclusion: Specs are actually the least important consideration when it comes to evaluating VR setups. All of them are capable of producing immersive image and sound. So what really matters is comfort and ease of use.
If you want the ability to walk around an entire room and have that motion replicated in VR, the HTC Vive is your best option. Its "room scale VR" compatibility allows the Vive to support more-immersive games that encourage players to incorporate their physical surroundings into their virtual experiences.
Sony's PlayStation VR headset can't track you quite as well as the competition can, but it's good enough to provide a fun, solid virtual reality gaming experience.
Who should and shouldn't get this
The first time you try a good virtual reality system, you'll be blown away. The technology is so solid now that it really does feel like you've been transported to another world. But while a fair number of short films, puzzles, social networks, and other types of VR entertainment are available, games are the only medium that can offer hours of immersive entertainment. With that in mind, it's important to understand that only gamers or technophiles with fairly deep pockets should seriously consider a dedicated VR setup at this time.
Virtual reality games for PCs are a different experience from games on traditional consoles like the Xbox and PlayStation. They're also more immersive than VR games on phones which are best for users who spend less time gaming and are fine with experiences that call for a minimalistic setup. If you decide to try VR, go in with an open mind and a sense of adventure, and remember that it's still a budding technology— it's fun, but expect glitches and weird control schemes at first.
How we picked and tested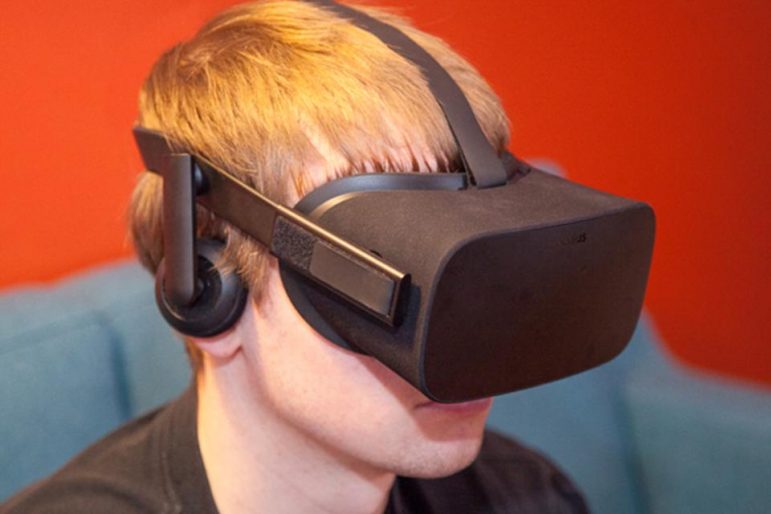 The Oculus Rift, HTC Vive, and PlayStation VR were the only full-featured VR systems available when we tested in late 2016. Everything else was vastly more limited in ability or still in the prototype or dev kit stage. I set up and tested all three in my living room, then had four VR beginners (with gaming experience levels ranging from zero to expert) use each system, too. For expert opinions, I consulted Road to VR cofounder Ben Lang, AltspaceVR head of experience Bruce Wooden, Visionary VR CEO Gil Baron, and SVRF CEO and cofounder Sophia Dominguez. I asked each of my experts and beginners to rank each system's content, immersion, headset comfort, and hand controllers. I also asked who they thought should get each system.
Our pick: Oculus Rift + Touch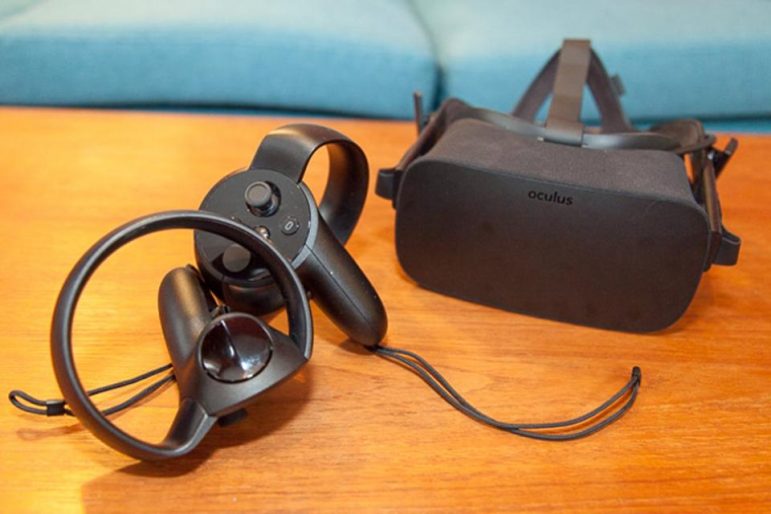 The Oculus Rift + Touch strikes a compromise between the PSVR and the Vive with a high-end VR experience that doesn't require much fuss. We tested the Rift with the Touch controllers and don't recommend it without them.
Many older Oculus games are designed to be played while seated, where turning your head is the only required movement. But content optimized for the Touch controllers can involve more turning and stepping, and movement of your hands in realistic ways. Rift has the easiest physical setup of the three and the more space you can set aside for VR play the better. Many games require only a step or two in any direction, but others ask you to walk around a small space. I rarely found myself pining to walk outside the Rift's minimum recommended 5-by-5-foot box, though I could have pushed it to 5 by 11 feet or even beyond.
While the Vive and the PSVR both include earbuds that plug into standard headphone jacks on their respective headsets, the Rift has on-ear headphones attached to its straps. They provide convincing 3-D sound and never fall out of your ears like the earbuds can. On the other hand, the Rift doesn't have a 3.5-millimeter jack, so you can't easily use your own headphones, but the included headphones are good enough that you probably won't need to. If anything goes wrong (or if you prefer earbuds), you can buy replacements through Oculus.
Oculus's ecosystem support is also best-in-class. You can watch movies, play shooter games, and work your way through puzzle scenarios on all three systems, but the Rift has more titles across a greater variety of genres. It's also easy to launch Vive games on the Rift, expanding the library even further. The Rift lets you launch games from your computer screen or from inside the headset making it the most seamless interface of the three and one that feels like it was developed for VR.
What to look forward to
Everything. As long as good VR experiences tether you to an expensive machine, they'll be niche. But various companies, including Intel and Oculus, are working on wireless headsets, and there's a third-party wireless adapter for the Vive headset that's available in China.
LG has demonstrated a SteamVR headset that works with the same Lighthouse tracking system that the HTC Vive uses and Microsoft is launching a VR and AR interface for Windows in 2017. At the IFA 2017 trade show, Dell announced that its VR headset for Windows, the Dell Visor, would be available in October. In August 2017, at the same event, Asus announced its VR offering, the Asus Windows Mixed Reality Headset.
Partnering with the HTC Vive team for a demo at WWDC 2017, Apple introduced its first VR offering. Mac owners running macOS High Sierra and Metal 2—Apple's latest graphics API—will be able to use software that supports the creation of VR content.
This article was originally published by Forbes.