This October, several weeks after Apple's event, Google is expected to launch the Pixel 2, its new flagship Android smartphone and the follow-up to last year's original Pixel. What will be interesting to see is if Google uses the event to talk about augmented reality.
Just recently, the company released ARcore, an augmented reality system for Android that works much like Apple's ARkit, letting developers build new apps that use the phone's camera in cool new ways. The difference is unlike Apple, whose smart glasses are still in development, Google already has some in the market in the form of the revitalized Google Glass. That could give it some momentum.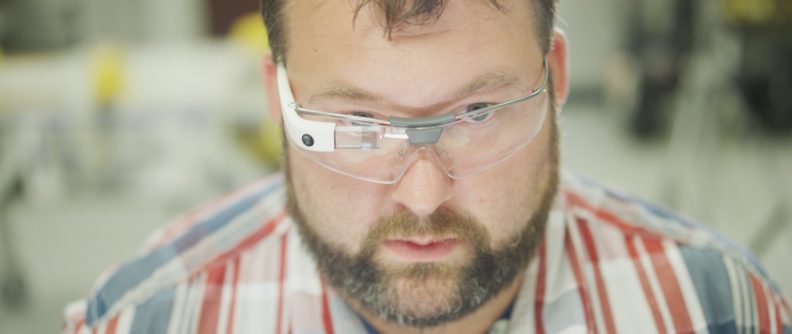 Augmented reality is arguably as important to Google as it is to Apple. As the dominant maker of smartphone operating systems, Google has a lot to lose if people start to spend more time on augmented reality devices rather than on smartphones, especially if those new devices run another company's software.
But whether or not Google reveals more of its hand in the area of augmented reality, it is likely to talk soon about digital assistants and smart speakers.
As the early success of Amazon's Alexa-powered Echo gadgets has shown, there's potentially a big market for technology that lets users ask questions and get answers without having to use a screen. At first blush, the market should be a natural one for Google. Answering questions is literally why it exists, and the thing it does better than any other company. And, indeed, Google showed last year that it was focused on the market when it released its Google Home smart speaker.
Now the company is reportedly preparing a tiny version of Google Home. Not only would the new gadget likely be better positioned than the original to compete with Amazon's best-selling and hockey puck-sized Echo Dot, it would speak to the importance to the company of its Google Assistant, the search giant's Siri-style smart agent.
But like augmented reality, smart speakers and digital assistants represent a threat to the company. It hasn't figured out how to extend its core ad business — the thing that brings in the vast majority of its revenue — to voice-based devices and interfaces.
Still, you should expect Google to keep pushing in the voice assistant market until it has significant share.
Reference: Business Insider.