What is the Samsung Gear VR?
Samsung's Gear VR is a great way to experience virtual reality from your home.
The Gear VR is a headset powered by Oculus Mobile. Slide your S8 or S8+ into the front of the unit and put it on – with adjustable secure straps and foam cushioning it's comfortable to wear.
Once on you'll get a 101-degree field of view, so instead of looking straight ahead like when you watch TV, you can look up, down, left and right to really feel immersed in the action.
As well as getting the headset with this deal, the offer includes the free Gear VR2 Controller (which normally costs £49).  You can use this remote control to navigate through the menus, adjust the volume and initiate actions such as drawing, firing, teeing off at golf and moving.
What can I watch using the Gear VR?
A staggering 800 apps, available to download from the Oculus store, are compatible with the Gear VR and allow you to experience things you have never done before without leaving your house.
Try free solo climbing with The Climb, explore life underwater with The Blu and take a tour of the White House with the Obamas in The People's House. Go racing in Project Cars, play instruments in Jam Session VR and relax in House of Meditation.
Many of the apps, such as Google Earth VR, Cirque Du Soleil VR and Minecraft, are free to use.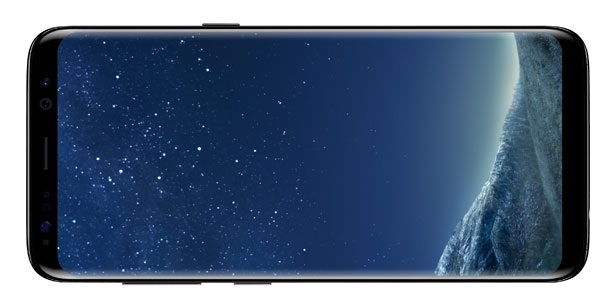 Samsung Galaxy S8 highlights
The Samsung Galaxy S8 and S8+ have some brilliant features, including facial detection, so you can unlock your phone simply by lifting your phone up to your face.
They are water and dust resistance, so you don't have to worry if you spill water on your phone.The 12-megapixel camera has bright f/1.7 and 'Dual Pixel Camera' for great photos in low light and for fast-moving action, selfie lovers can use the f/1.7 8-megapixel front-facing camera.
Fast performance is promised from the Octa-core processor, while there's 64GB of storage, plenty of space for photos and videos.
Reference: BT