The spirits world has entered into a cutting-edge era of marketing, making use of innovative technologies like never before. Here's our round-up of 7 head-turning virtual reality spirits activations.
The future arrived without anyone much noticing, and while we may still not be getting around via jet pack or eating food pills instead of cooking dinner, virtual reality is rapidly becoming part of the mainstream, with several companies vying to make the most of the new technology.
Like many other industries, the world of spirits has taken note and now it's almost commonplace to see launches that involve a VR headset in one way or another.
Drinkers are now able to get up close and personal to the homes of their favourite tipples, without actually having to go there – who woulda thunk it?
Jack Daniel's
Last year for its 150th anniversary, Jack Daniel's invited the fans to the distillery with the launch of an immersive 360-degree virtual reality experience. With the tour launching on YouTube 360 and Facebook 360, people all over the world could experience "sensory rich" distillery locations, including its cave hollow spring, rick yard and barrel house.
Combining real-time and frozen elements in one shot creates a "dreamlike transportive film" and gives a heightened experience of events to all visitors.
The mixed time film technique was developed by The Mill specifically for the Jack Daniel's VR Experience.
Bacardi GTR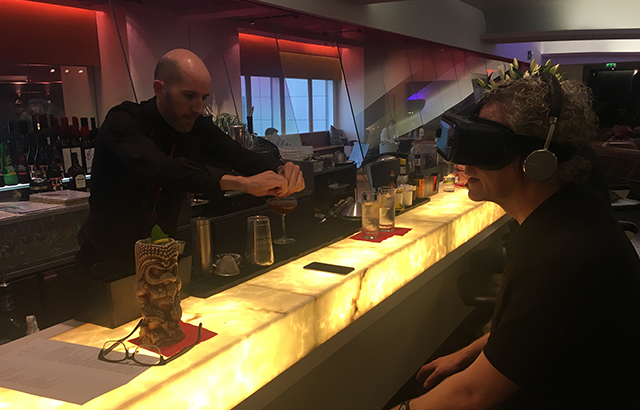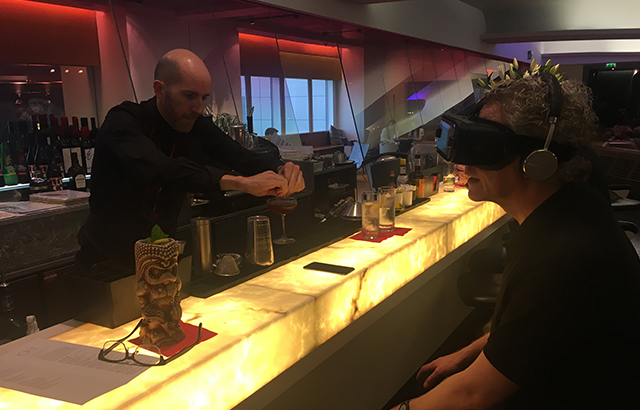 Last month, Bacardi GTR paired up with Virgin Atlantic to launch a virtual cocktail bar, taking guests to the best bars on the globe via virtual reality headsets.
Customers were able to order a drink from The Walker Inn, Los Angeles while sat at Heathrow airport. The screen displays the drink being made in front of them, and when they remove the headset, it's in front of them, ready to be enjoyed.
Mark Murphy, Virgin Clubhouse food and beverage manager, visited bars around the world and filmed them in high-definition 360-degree video.
Poliakov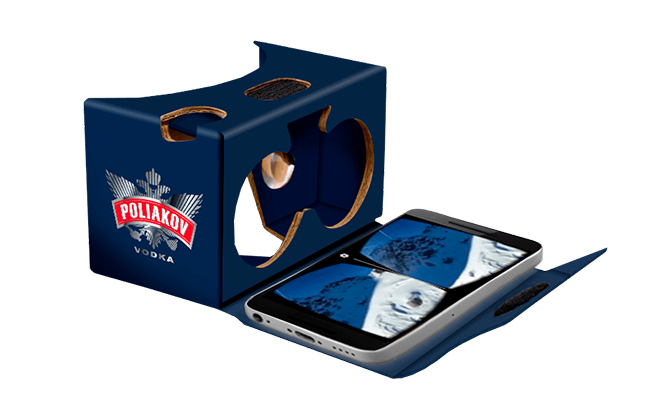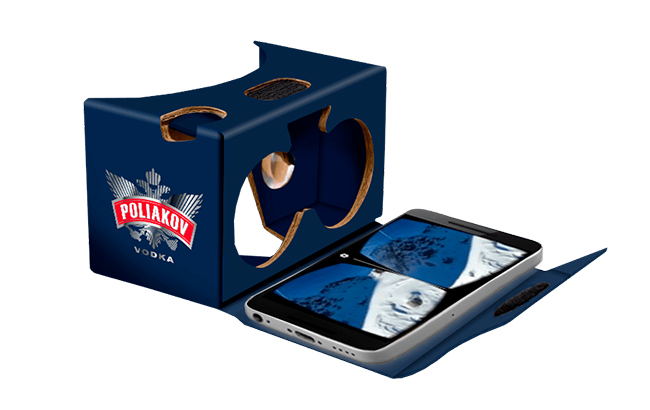 French vodka brand Poliakov debuted its latest campaign using a HTC Vive headset last November, taking users through a "freezing and futuristic universe".
Poliakov Ice Quest was presented to a select group of fans who completed levels and interacted with the 3D universe while "wandering freely" in a 25 square metre space.
William Ploquin-Maurell, international Poliakov brand manager, said: "We wanted to ensure maximum interactions for the player."
Amarula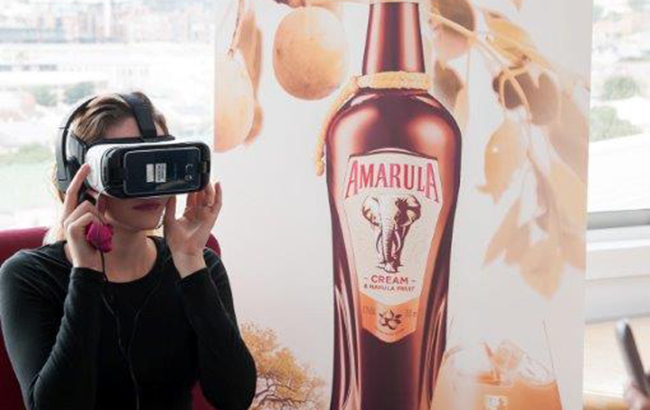 Amarula, the South Africa-made liqueur brand owned by Distell, got into the VR game last summer with its Made in Africa project.
South African firms FCB Cape Town and Deep VR worked together to give guests a "tour of the African continent". Camera crews filmed 360-degree footage over two weeks, which was then compiled to give viewers the story behind the brand.
Amarula global marketing manager Mncedisi Junior Jekwa said: "Each scene offers the consumers a step in the Amarula brand story and the Amarula process." Scenes included the wild marula trees and the maturation houses.
Glenfiddich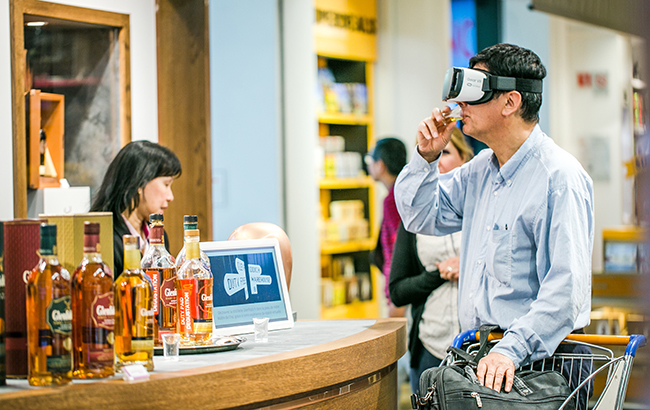 Last June at Charles de Gaulle Airport, William Grant & Sons launched a distillery tour of Glenfiddich via virtual reality technology. Titled 'Journey into the Mind of a Malt Master', the tour took consumers across the Speyside countryside, inside a mash tun, and into a warehouse with thousands of casks built up around them. The project combined 3D CGI and drone footage.
The brand also made use of social channels, by uploading the experience to YouTube and Facebook.
"Using cutting edge VR technology allows us to immerse whisky drinkers from all over the world in the Glenfiddich story and our Dufftown home to create a truly memorable experience and showcases how we've mastered the art of whisky making," said global brand marketing manager for Glenfiddich Ifan Jenkins.
Sailor Jerry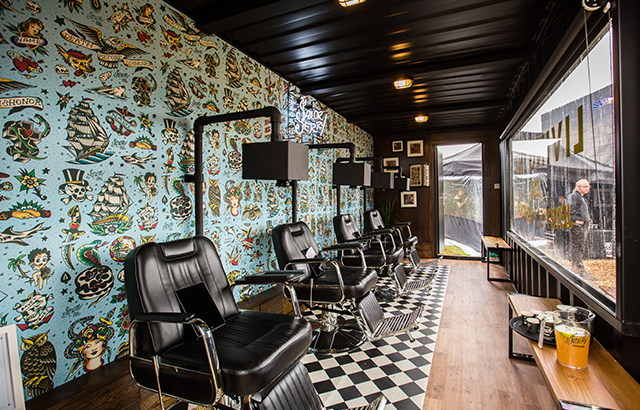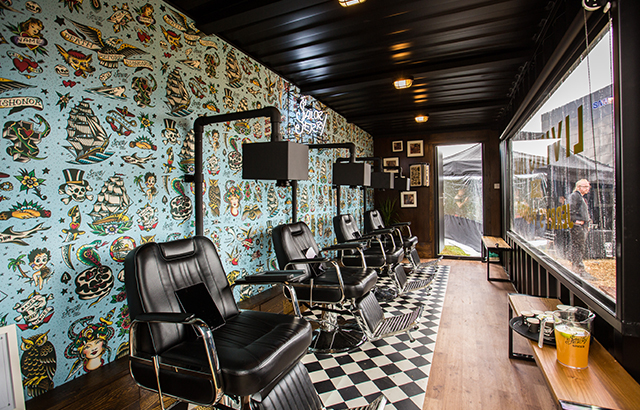 Spiced rum brand Sailor Jerry unveiled a virtual reality tattoo parlour at this year's music festival Bestival in Dorset, UK.
The Sailor Jerry Living Ink at Jerry's Parlour experience made its debut appearance at the four-day festival with Sailor Jerry UK brand ambassador EmmaLi Stenhouse.
Paying homage to Norman 'Sailor Jerry' Collins, guests entered the Sailor Jerry world via the VR parlour. Visitors enjoyed in-built projections of Sailor Jerry's flash artwork mapped onto their arms, including the iconic hula girl and a lion's head.
Rémy Martin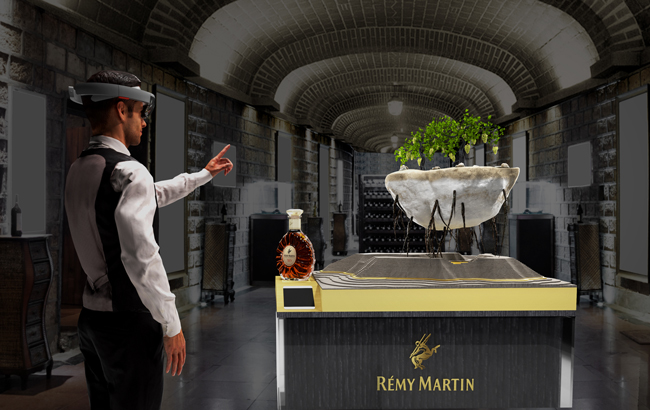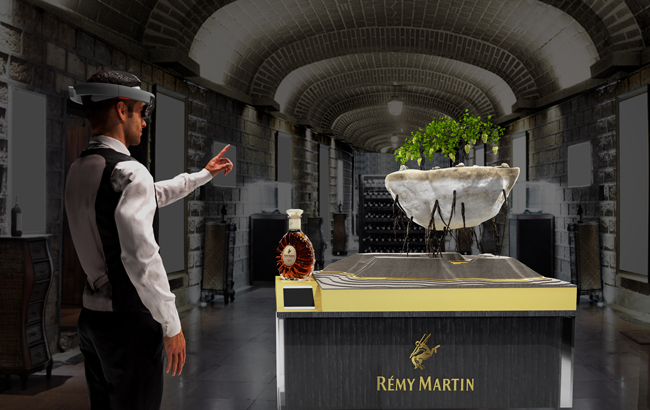 In a partnership with Kazendi, Rémy Martin this June launched an "interactive installation", called Rooted in Exception. Using the Microsoft HoloLens, the first self-contained, holographic computer, guests were able to interact with holograms and engage with virtual content.
Rémy Martin's cellar master Baptiste Loiseau lent his voice to the project, which centred around a bespoke table upon which the company's vineyards were displayed.
Speaking of the mixed reality installation, global executive director of Rémy Martin, Augustin Depardon, said: "How better could we engage our customers and tell them about our roots than by bringing our story to life, for them to see?"
Reference: THESPIRITSBUSINESS.