PLAYSTATION news this week focuses on some future PS5 news, some 4K updates for two BIG PS4 Pro games, a fantastic price drop for the PSVR and news of a new PS4 dual shock controller.
While there's no telling when PlayStation bosses will reveal a new PS5 console to rival Microsoft's Xbox One X or Nintendo's resurgence with the Nintendo Switch, it's possible that Sony fans could learn more about the companies future plans next week.Shawn Layden – Chairman of Worldwide Studios and President of Sony Interactive Entertainment America – already signalled the companies intention to release a PS5 console at some stage in the future.

The boss told German website Golem that a PS5 "is coming" but it will "probably be some time" before it's released.

However, on 25 October the London Science Museum will host 'The Evolution of Gaming' expo with a series of guests who will be celebrating the last 40 years of gaming but more importantly the future of gaming as well.

One individual involved with the event is former Sony Computer Entertainment president Phil Harrison, and hopefully he'll be able to offer some insight into what the PS5 might be capable of, how it might differ from the existing PS4 and (fingers crossed) when he believes we can expect a release date.

Other panellists at the event include Rebellion co-founders Chris and Jason Kingsley, who both worked so closely with PlayStation VR to release Battlezone, so hopefully we'll also learn what the future holds for PSVR in the future and potenially as part of plans for a PlayStation 5.

If that wasn't enough, the evening will also host the world premiere of footage from forthcoming documentary The PlayStation Revolution.

In the here and now, this week PS4 Pro users were given a mixed bag of news when it came to updates for some rather recent releases, including The Evil Within 2 and Middle Earth: Shadow of War.Most players were surprised to find that while Bethesda had indicated The Evil Within 2 would support the PS4 Pro, that analysis had confirmed that the game at launch doesn't offer specific PS4 Pro enhancements.

Now it appears as though a PS4 Pro patch has been confirmed by Bethesda.

Jurassica, Bethesda's community administrator, said on the publisher's official forums that the patch officially in the works.

"We're working on an update for PS4 Pro and Xbox One X", the post states. "When we have more information, we'll happily update you. Thanks!"

Bethesda had already announced it would support the One X and PS4 Pro earlier in the year, but boxart for the game didn't suggest either – leading fans to speculate. It's nice to have official confirmation.

In other less positive news, Digital Foundry has also discovered that the PS4 Pro version of Middle Earth: Shadow of War isn't anywhere near as powerful as the Xbox One X version.

This could be dangerous news for Sony: if many other games also outperform the Pro on the One X, we could see a shift in the industry from PS4 to Xbox One.

But without knowing what the reception will be like to the Xbox One X just yet, we'll just have to wait and see what the future holds on that front for the time being.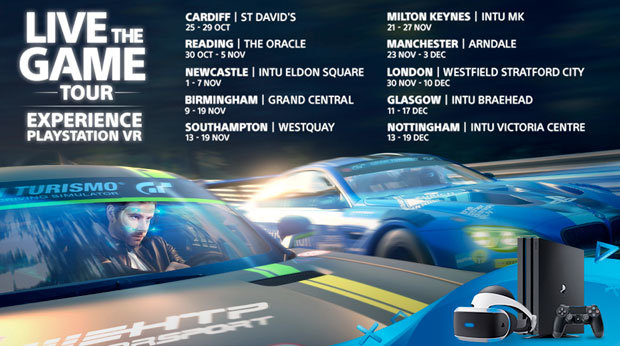 In PSVR news, it looks like we could be seeing a price drop for the popular virtual reality peripheral.The Virtual Reality headset recently turned one year old and earlier this week Sony released a new package tied in with the release of Gran Turismo Sport which also offers a VR experience.

Thanks to this new bundle put out by Sony, you can nab the game and a VR headset for pretty cheap this holiday.

Sony has put on sale a copy of GT Sport, PlayStation VR Worlds, the headset and the PlayStation Camera into one box for the standard price of £349.99 in the UK.

That's the cheapest you're going to find the VR headset anywhere for new.

The only downside is that it doesn't include the PS Move controllers required to play all the games in PSVR Worlds, however.

But, it's quite possible you might already own some older move controllers which will still do the job.

Finally this week, Sony has announced another new PS4 Dual Shock controller will soon be released.Called "Sunset Orange," the new pad is an official DualShock 4 – that's the same pad you'll pick up in any PS4 bundle – and offsets usual reliance on black, white, red and blue.

The PlayStation 4 controller launches on November 14 in Australia and Europe.

Sony has not yet confirmed whether the controller will see a release in North America.

If you like the slick new orange pad and live in the UK, Ireland, France, Poland, Russia, the Middle East, and Africa – bad luck… because the console definitely won't be sold in any of these regions.

The special edition controller is priced at $100 in Australia, but no other specific prices are available for the pad.

You can see the other pads Sony officially licensed recently on our weekly round-up from earlier in the month.

This article was originally published by Daily Star.