Inside a mansion, deep in the heart of Los Angeles glamorous Calabasas district, porn performer and former pro-soccer athlete Jay Smooth straddles his costar, his pecs pumped to perfection, the tiniest bead of sweat on his forehead. "And we're rolling!" calls the director. Cue action, a few miles from the mansions of Justin Bieber and the Kardashian clan. But rather than see the traditional wham-bam porn viewers are used to, he gently picks up his co-star's leg and massages it. "You're so beautiful, I want to kiss you, let me touch your legs, your feet," he purrs, his baby blue eyes focused on the camera. "Why don't we do this more often? I love how your body feels."
As the scene unfolds, it moves from massage, to oral, to penetration, all accompanied by kissing, caressing and compliments, masterfully choreographed by Los Angeles-based sex therapist, Dr. Holly Richmond. She's pioneering a new wave of virtual reality porn, focusing on sex-edutainment, training women to explore every kink and fantasy in a safe space. "This is Virtual Sexology, season two," she says. "Women have desires that need to be explored and these videos are a way for them to experiment and enjoy themselves — it's a more intimate experience." The actresses certainly enjoy themselves. "Normally, I run to shower after a shoot," says porn star and former HBO presenter Katie Morgan, as she leans against the wall, stretching out her tanned lean legs post-shoot. "But I don't feel dirty now, I feel satisfied."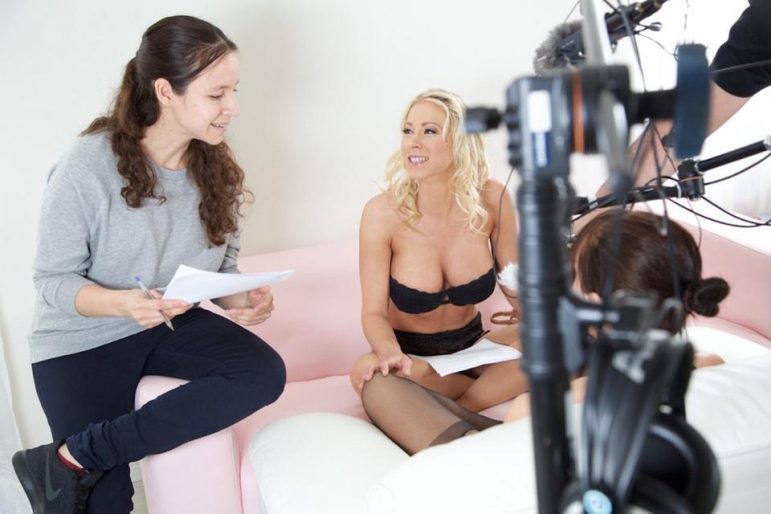 This porn is a sequel; the first released in the Virtual Sexology series was male focused, teaching men ways to control and prolong their orgasm. It's  currently the most downloaded virtual reality video BaDoink has ever made (out of 500+ films). But today's shoot flips the script — it's all about the woman's pleasure. A new space for porn company BaDoink VR, but one they say is growing. "This is the year of women and VR porn," says director Dinorah Hernandez. "Most of our videos are made for men 18-30, but women are starting to be more open about their sexual fantasies — and VR —  and this explores that." This is true industry wide— women make up around  26% of all visitors to porn aggregator PornHub, and searches for virtual reality porn have risen over 650% in the last year. Researchers at Newcastle University recently published research discussing how VR porn could be problematic — but adding that if done correctly, it could benefit men and women alike, opening them up to new experiences and greater personal freedom. "In our research, we also saw suggestions that VR could deliver more embodied sensory experiences, with more emphasis on subtlety and the relational aspects of sexual experiences,"  writes researcher Matthew Wood.
Around this time last year, I penned a piece about the lack of virtual reality adult content targeted at women, but I'm glad to say that's not the case anymore. No doubt, it's still a hugely male dominated content space, but as demand has grown for VR porn from all types of consumer, a growing number of female directors are stepping up and creating female focused content.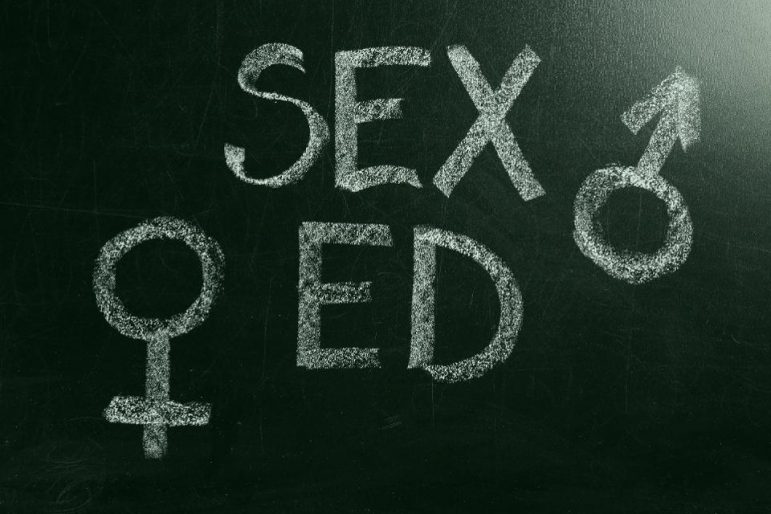 "We launched maybe a week after your piece came out," Lily Campbell, the Portland based director and producer for Yanks VR, tells me. Yanks VR is part of the Yanks.com porn empire, which she's been part of since 2009. Yanks' whole schtick is that they're about real sex and that all the orgasms you see are genuine. Their tagline is 100% female produced, 100% real girls and real orgasms. The women on the website are stunning, but they're also very real — more diversity in body shape, skin color and tattoos then you'd find elsewhere. And real doesn't mean poor quality; these are glamorous amateurs who like playing up to the camera.
But Campbell, 32, wanted to push the envelope further, and offering VR content seemed like the next logical step. As more and more companies started creating VR porn, she realized there was a wide range of quality; from professional shoots to amateur efforts with blurry shots and vomit inducing motion swings. She found that the wide majority of this content was aimed at men — suggesting there was space for something new. While Yanks isn't strictly a for women website (it's designed to appeal to all genders) their aesthetic and focus on female pleasure makes it tick all the right feminist boxes.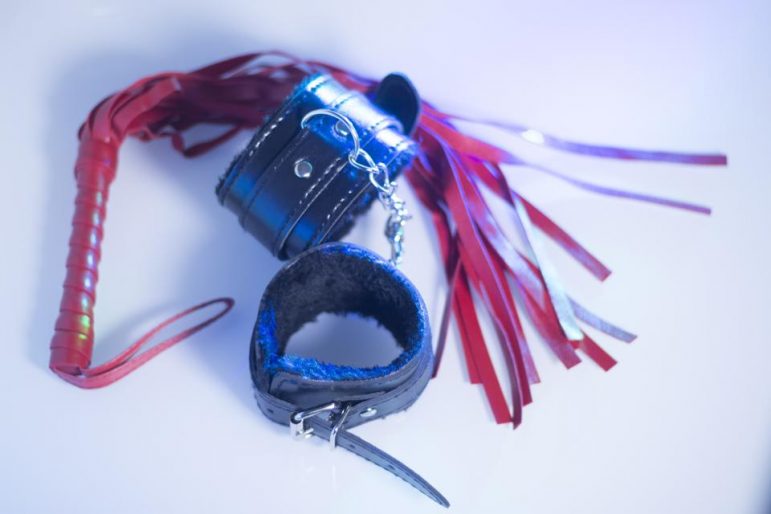 However, producing VR isn't just about buying a VR rig and going wild, and she found the learning curve steep,  experimenting with a number of different VR setups to get it just right. Campbell knew that having a good experience would be the deciding factor in people sticking around to watch more, and this came from personal experience. "The first time I tried an Oculus headset on I was turned off," she says. "I got nauseous. But I could see the cool and creative possibilities of it and it became apparent it had a huge potential in the adult market." She's had to change her whole way of working to integrate VR — she shoots her VR scenes around six times a month with three to five videos per day and her regular scenes on different days.
Zara Stone reports on the intersection of technology and culture. You can find more of her work at www.zarastone.net. Follow her on Twitter and on Facebook.
This article was originally published by Forbes.