U.S. President Donald Trump said he would meet with Kim Jong Un amid heightened tensions over North Korea's nuclear weapons program if the circumstances were right.
"If it would be appropriate for me to meet with him, I would absolutely, I would be honored to do it," Trump said Monday in an Oval Office interview with Bloomberg News. "If it's under the, again, under the right circumstances. But I would do that."
The U.S. has no diplomatic relations with North Korea, and as recently as last week Secretary of State Rex Tillerson said the U.S. would negotiate with Kim's regime only if it made credible steps toward giving up its nuclear weapons and ballistic missiles.
"Most political people would never say that," Trump said of his willingness to meet with the reclusive Kim, "but I'm telling you under the right circumstances I would meet with him. We have breaking news."
Asked later about Trump's comments, White House press secretary Sean Spicer told reporters that "clearly conditions are not there right now" for a meeting. He said "we've got to see their provocative behavior ratcheted down."
North Korea has become the most urgent national security threat and foreign policy issue facing Trump as his first 100 days in office passed. Kim's regime has continued developing nuclear weapons and ballistic missiles in defiance of international condemnation and sanctions. Military analysts have said North Korea is on course to develop a nuclear-tipped ballistic missile that could reach the U.S. mainland as soon as 2020, during Trump's term in office.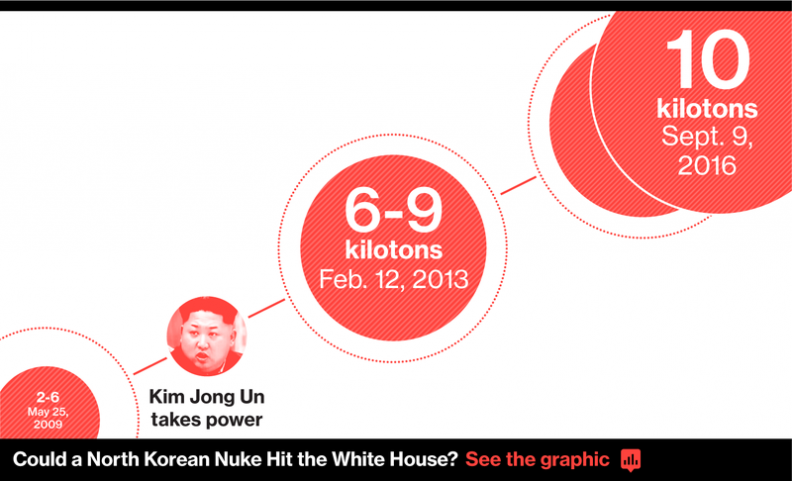 On Tuesday, South Korea said a U.S. missile shield deployed in the country against China's objections is now technically ready for operations. South Korea's Defense Ministry had said previously it expected the system to be fully operational by the end of the year.
The government in Seoul on Tuesday played down the chance of a near-term meeting between Trump and Kim.