The PS5 release date has not yet been confirmed by Sony, who are still riding high with their PS4 and PS4 Pro consoles.While nothing official has been confirmed about the new gaming machine, the tech giant has gone as far as to say that there will be a followup to the popular PlayStation 4.While no one is expecting any big reveals for the PS5 in 2018, things could start getting interesting in the years following.Some analysts believe we could see major reveals from Sony and Microsoft as soon as 2019, and EA has dropped a big hint about the future of games consoles.Rumours have suggested that the PlayStation 5 will be released in either 2019 or 2020. The Xbox, meanwhile, could continue to iterate like it has with the Xbox One X.

What's less clear is what the PS4 successor will look like, and specifically, whether it will have a disc drive.

One school of thought is that the likes of Sony and Microsoft will ditch physical media and stick with downloads.

But EA CFO Blake Jorgensen believes that consoles and disc drives will continue to stick around.

"Consoles and disc drives probably stay around for a long period of time," Jorgensen said. I think it's the consumer deciding what's the easiest way for them to buy a game.

"And it may mean they no longer have a store down the street from them so they decide to buy it [digitally] maybe it's easier for them to do."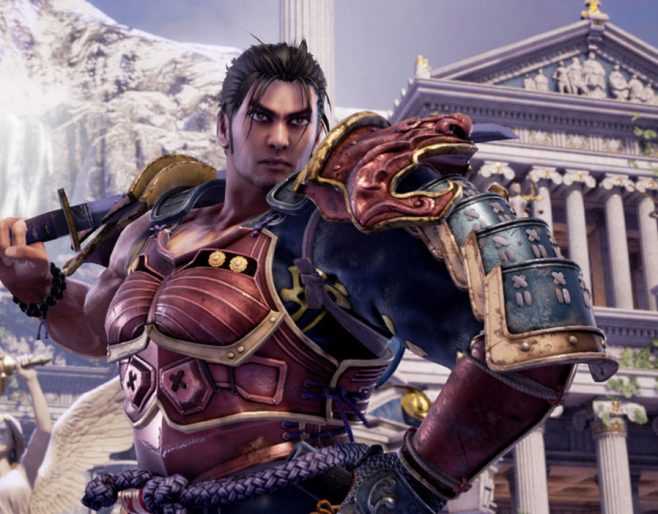 Interestingly, only around 30% of EA console game sales are downloads, while 80-90% of PC game sales are downloads.
While the PS4 continues to dominate the market, the Nintendo Switch and Xbox One X have managed to beat Sony's console in one category.Google has revealed the biggest searches of the year, and it's good news for Nintendo and Microsoft.The consumer tech category was dominated by the Apple iPhone 8 and iPhone X at one and two.This is followed by the Nintendo Switch at three, the Samsung Galaxy 8 at four and the Xbox One X at five.

The Sony PlayStation 4, on the other hand, is nowhere to be seen in a top ten that's full of smartphones.

The PS4 is still way ahead of Xbox One and Nintendo Switch in terms of sales, but the search rankings are a good indication that the Switch and Xbox are on the way up.

New Nintendo Switch sales figures were recently revealed by Nintendo.

Despite worldwide stock shortages, the Nintendo Switch has sold a staggering 10 million units.

That's almost as many as the Wii U sold in its entire lifetime. The Switch is expected to shift 14 million by the end of the financial year, which is more than the 13.56 million units the Wii U sold.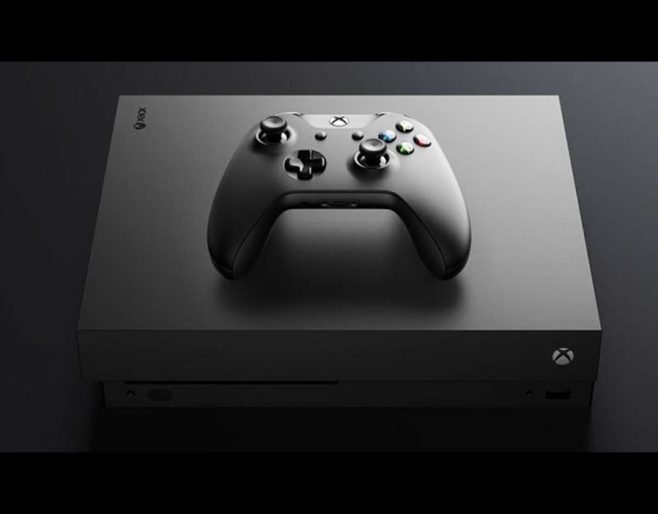 But while things are going well, there's an expectation that Nintendo could release something of mid-generational upgrade for the Switch.Well much like how Microsoft and Sony have used the PS4 Pro and Xbox One X to refresh their brand, the same is expected to happen with the Switch.Reports suggest that a Nintendo Switch Mini could be launched in the coming years, possibly before the launch of the PS5.While not something that is set to happen right away, some analysts have backed Nintendo to create a new smaller device to launch as soon as 2019.This latest report is from Citigroup, who apparently cite the younger audience the Nintendo Switch will attract as a driving factor behind a smaller device being unveiled.

The fiscal year through March 2019 would be the earliest we could see something new launch under the umbrella of the Switch brand, according to analysts including Minami Munakata, Kota Ezawa and Alicia Yap.

"Although the Nintendo Switch can be used as a handheld device, we think smaller children could struggle to use it comfortably in that format due to its size and weight," the analysts wrote in a April 13 report.

"Accordingly, we think Nintendo will launch a lighter, dedicated handheld version of the Switch, possibly to be called the Switch Mini."

Other predictions were also made in connection with the Nintendo Switch Mini, including that it could sell 6.7 million units in the 12 months through March 2019, while the regular model could sell 25.7 million units by then too.

The idea wouldn't be a radical move away from what Nintendo have done with past handheld models, while the continuing popularity of the console could help to This article was originally published bybring the manufacturing costs down in the future.

This article was originally published by expres.co.uk