It isn't CES without virtual reality, and this year we saw the first steps toward making wireless VR a reality. At its CES booth, VR company Displaylink explained to us how it aims to bring a fully wireless VR experience to both single and multiplayer VR gaming setups in the near future.
The Displaylink XR setup is designed from the ground up to offer total freedom of movement — no cables, no toppling over furniture, or accidentally yanking over your PC. It's also the technology powering HTC's official Vive Wireless Adapter, which works with both the upcoming Vive Pro and legacy Vive headsets.
So, how does Displaylink make this possible? After all, most high-end VR headsets have been notorious for being a tangle of cords, tethering you down to small play areas near your PC, and presenting potential hazards and obstacles to playing. Including a wireless option would require a very quick wireless connection, because of the massive amount of data streaming from the PC to the headset and back again.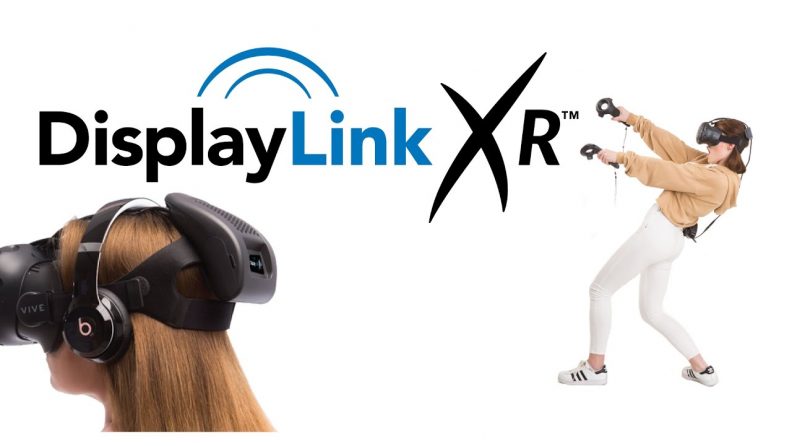 "Enabling the very best wireless VR user experience requires a combination of the best technology and partnerships," said Frank Soqui, general manager of VR and gaming at Intel. "Intel 802.11ad WiGig radios working in conjunction with DisplayLink's XR codec take HTC's Vive to a whole new level."
To do that, the Displaylink technology uses Intel's WiGig technology — think of a typical WiFi connection on steroids. Connectivity runs over the 60GHz frequency band, which is great for preventing interference with existing Wi-Fi networks. Bandwidth fluctuations are bad for graphics, but Display link's codec dynamically adjusts the bandwidth in real time, to deliver 90 frames per second with its current build, and up to 120 fps in the future.
You'll have to wait a little while before you get your hands on one of these wireless adapters — they won't hit store shelves until the third quarter of 2018. Still, keep an eye out — pre-orders will likely open in advance of the official launch date.
This article was originally published by Digital Trends.