Today, Oculus kicks off its fourth annual Connect developers conference, where the Facebook-owned company will set the tone for virtual reality development in 2018. Connect will be capping off what's arguably been the quietest year for virtual reality since the original Rift development kit shipped in 2013. After the first series of big-name headsets were released in 2016, VR's immediate post-launch buzz is long gone. But to developers who are still building for the medium, that doesn't mean VR is over — just that they've got a long way to go before hitting the mainstream.
While we don't know exactly how many VR headsets each major platform has sold overall, it's estimated to be somewhere in the multimillion range. The Gear VR has shipped over 5 million units, PlayStation VR sold 1 million headsets by mid-2017, and Google's Daydream app has been installed on at least 1 million phones (though that doesn't directly translate to headset sales). Analysts estimated that Oculus Rift and HTC Vive sales each numbered in the hundreds of thousands as of earlier this year, although sources have said Oculus' summer sales put it closer to a million units. An analysis of Steam virtual reality game sales by VR developer Tristan Parrish Moore also suggests a nascent market there, with a few big VR-optional titles and a lot of games with between 1,000 and 50,000 owners — a tiny number compared to broader PC sales.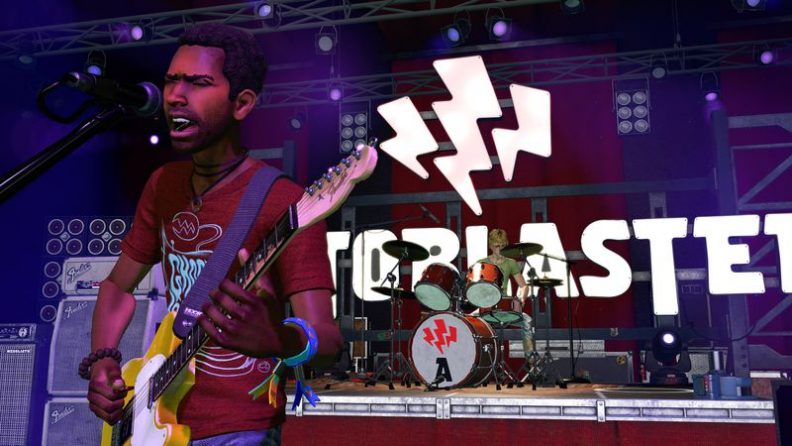 This doesn't surprise developers. I talked to over a dozen people creating VR interactive experiences who were still bullish on their chosen field, but who acknowledged that it would take years, and possibly another generation of hardware, for it to approach mass adoption. They cited a combination of cost, inconvenience, and a shortage of good content on all platforms. "We were not expecting that VR would fully arrive this year or last year. We think it's going to take a couple more years," says Harmonix CEO Steve Janiak, whose studio is behind Rock Band VR, Harmonix Music VR, and VR karaoke game SingSpace. "But it's such a transformative technology and the kinds of experiences you can deliver are so unique in VR that I find it difficult to think that it won't catch on eventually."
The people I spoke to saw their work on VR as a future investment or a side project, not a major source of funding, for the near term. Harmonix, for instance, was able to make Rock Band VR with support from Oculus — which has published several of the best-known VR games. "Relative to the install base, I'm pretty happy with how Rock Band VR has performed" on the Rift, says Janiak. But it's still a tiny game compared with the core Rock Band entries. Similarly, Otherside Entertainment, which is currently working on the non-VR title System Shock 3, released its VR game Underworld Overlord with support from Google.
Some major publishers have gotten involved in VR, including Ubisoft, which has released three VR titles — Eagle Flight, Werewolves Within, and Star Trek: Bridge Crew — for various platforms. Ubisoft VP of partnerships Chris Early didn't say whether any of the company's games have broken even, but characterized its work as "definitely an investment." On a smaller scale, you'll also find VR games from indie studios like Tequila Works, which released the interactive mystery Invisible Hours yesterday for Vive, PlayStation VR, and Oculus Rift. But the studio is better known for for non-VR games Rime and Deadlight, and CEO Raul Rubio says the company isn't thinking about sales. "Let's be honest, nobody expects to sell half a million copies of a VR title," he says.
That doesn't mean you can't run a studio focused on virtual reality, or make money off VR games. "It's certainly possible to be profitable making VR games right now, but you have to scope both your team and application size properly," says Nick Whiting, technical director of virtual and augmented reality at Epic Games. "If you go too big, you can't recoup your cost with today's install base. If you go too small, the content isn't compelling enough to sell to a large enough customer base." Whiting says the sweet spot is around ten people working for a year — if they cover enough platforms to get a sizable market, or branch out into industrial and business VR, "there's hope."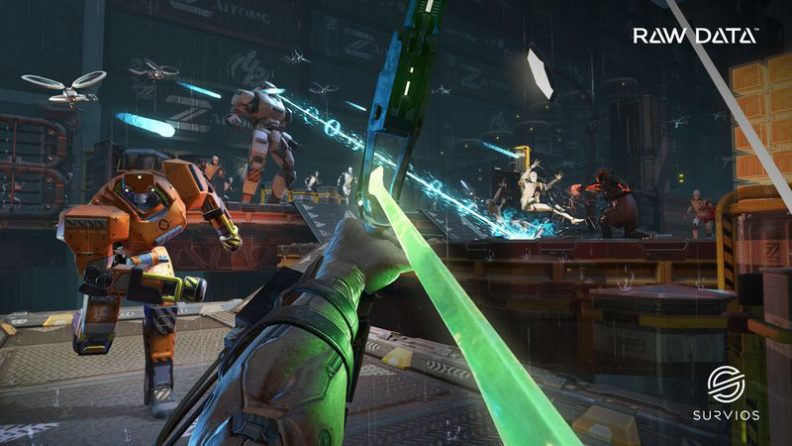 At least one studio has gone significantly beyond that: Survios, creator of cooperative VR shooter Raw Data. Survios has a team of around 80 people and focuses entirely on virtual reality, which co-founder and chief creative officer James Iliff calls "the ultimate entertainment medium." Raw Data was a (relatively) high-selling HTC Vive game, and Survios has parlayed its success into strong relationships with investors: in December, it completed a $50 million funding round that Road to VR wrote made it the top-funded purely VR-focused development studio. Since then, it's focused on bringing Raw Data to other home VR platforms, including PlayStation VR later this month, and expanding to public arcades.
This move outside the home is increasingly common, whether in the form of arcades or larger, more theme park-like installations. Utah startup The Void has partnered with Sony Pictures Entertainment and ILMxLAB to create "hyper-reality" experiences based respectively on Ghostbusters and Star Wars, blending VR headset graphics with physical sets and effects. Location-based entertainment is particularly attractive to film companies like Sony Pictures, which control big franchises that have appeal independent of VR. Yesterday, the company expanded an existing deal with immersive media company Reality One, and will be releasing an experience based on its upcoming film Jumanji for VRX Networks' public VR kiosks.
"One of the reasons that I think location-based VR is quite important right now is because the business model's quite straightforward," says ILMxLAB marketing and PR head Elizabeth Walker. "You sell a ticket, and people understand that." You don't need to convince people to buy a headset, and experiences can be fairly short, compared to a home VR game. But location-based VR comes with its own set of challenges, particularly once the initial novelty of an experience fades.
Moving off the headset, though, is usually the easiest choice. Keep Talking and Nobody Explodes is one of the most successful and critically acclaimed VR titles, but Steel Crate Games co-founder Ben Kane suspects that on Steam, the game's biggest platform, far more people are playing the non-VR version than the VR one. "I'd be surprised if it wasn't at least ten to one," he says. Similarly, Rubio says Tequila Works is interested in releasing a non-VR version of Invisible Hours, so more people could experience the story. As mobile augmented reality grows with platforms like Apple's ARKit and Google's ARCore, some developers are also adapting VR experiences for phone-based AR.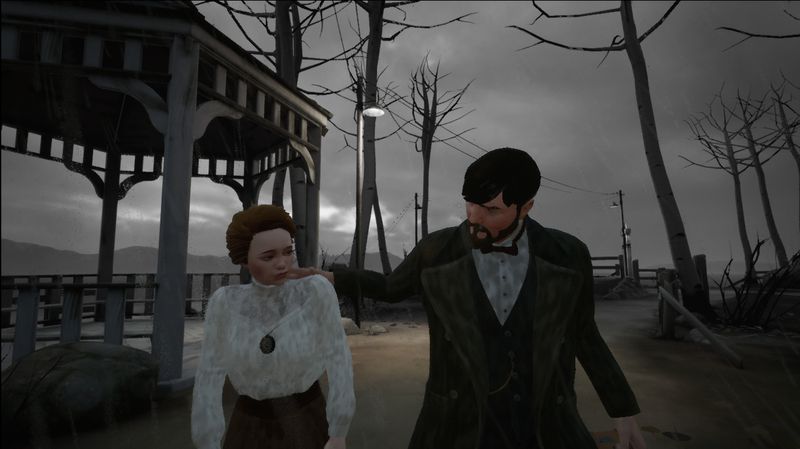 The early trend of adding VR support to first-person games has largely ebbed, since walking with a keyboard or analog stick in VR tends to induce nausea. But for games that have already included it, there does seem to be some crossover appeal. Myst spiritual sequel Obduction offers a VR option, and Cyan CEO Rand Miller says that a small contingent of "avid VR players" play close to 75 percent of the game — which can take 20 to 30 hours to beat — in a headset. Others choose to split their time between screens and headsets, depending on whether they're trying to solve a puzzle or simply looking around the world.
All this points a way forward for VR creators, but it also creates an incentive to avoid exploring VR's wilder possibilities, in favor of making something that can be safely ported to another platform. Lucky's Tale developer Playful Corp, for instance, focuses explicitly on big-budget games that work both inside and outside a headset, avoiding specialized control systems like Oculus Touch. Its latest game, the upcoming platformer Star Child, is made for both PlayStation VR and flat screens. "As a creator, I very much believe in the power of fully embracing a new technology or platform and creating things that could only exist on that platform. But now's not the time to do that for VR," says CEO Paul Bettner.
What could change this? Beyond simple price drops, we might need to see VR headsets that are easier to set up, like the Windows Mixed Reality headsets that are supposed to ship to consumers this holiday season. Wireless, self-contained headsets are another step, as long as they can provide an experience that's comparable to existing tethered devices. But really, nobody knows where VR is headed, or how big it will end up being.
Survios, Harmonix, and Ubisoft all have VR titles lined up for the coming year, and ILMxLAB and Sony Pictures are both committed to releasing home-based VR experiences as well as location-based ones. Otherside is interested in building more experiences on an "opportunistic" basis, if the right idea appears. Few people, though, seem clear on when studios might break even on VR-only titles. For now, the goal is weathering VR's long slow period, ready to come out of the gate with good games when more people start buying headsets.
Whiting dismissed what he called the "doomsday" predictions about virtual reality. "Many are saying the VR fad is dead because we didn't reach the astronomically high initial projections of a few hyped speculators," he says. "Most of the boots-on-the-ground members of the industry have more measured expectations. … People still believe in the medium, and they're finding viable areas of the industry in which to earn money. As long as that trend continues, I think we'll be in a good place." But "belief" has been a key word in VR for years now — and if 2017 was any indication, it might still be for years to come.
This article was originally published by THE VERGE.