Shipments will begin no earlier than Q4 2022.
By the end of 2022, there's going to be an abundance of new virtual reality (VR) headsets on the market to suit all tastes and requirements (if there are no delays). One such device is the Simula One which has a unique feature to all the rest; its software is entirely Linux based.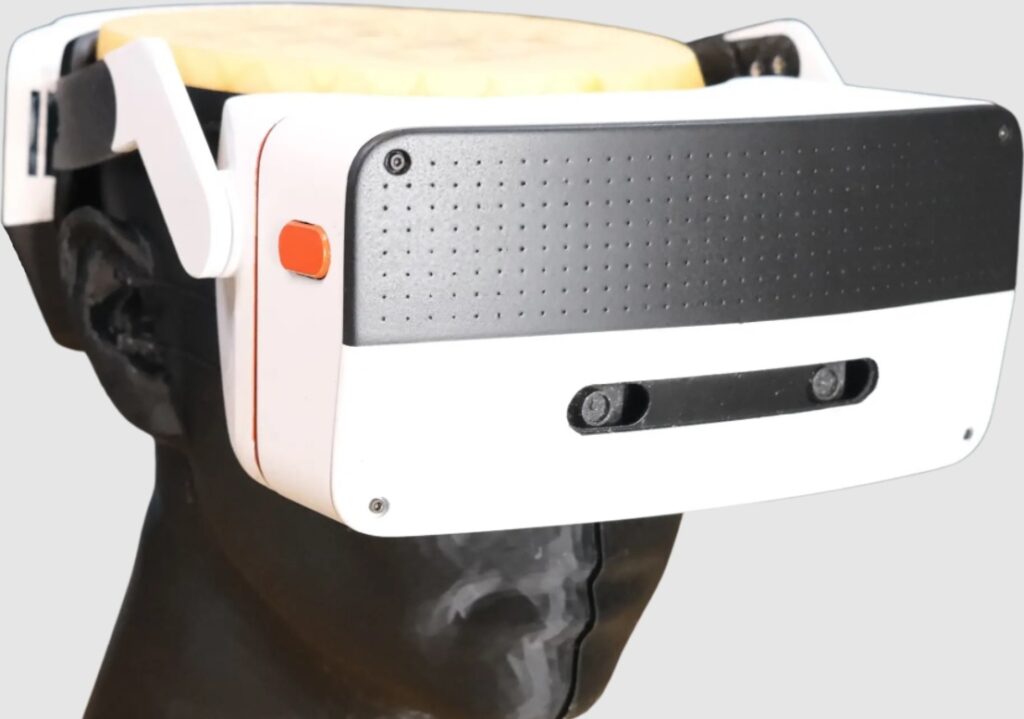 Aimed at developers and those VR fans who want the freedom the Linux OS provides, creator SimulaVR opened pre-orders for the headset earlier this month after shunning a planned Kickstarter campaign. A last-minute decision so that the company could roll out its own pricing scheme with greater flexibility, the Simula One will actually come in three variations.
At the top of the pile is the Founders Edition, a standalone headset with luxury design features like a matt black finish, brass accents, and a wood panel. Then there's the tethered version which is the cheapest of the bunch whilst in the middle is the standard Simula One. However, none of which are exactly priced towards consumers (hence the lean towards devs and pros) coming in at $4,999 USD (Founders Edition), £2,699 (Simula One – Standalone), and £1,999 for the tethered edition.
What do you get when you're dropping a least a couple of grand on a VR headset? Well, the Simula One boasts features like a 2448×2448 per eye display resolution, 90 Hz refresh rate; 100° field of view (FOV), eye and hand tracking, and 55mm-77mm IPD. Pre-installed with SimulaOS, a customizable, open-source VR Linux distro, the Simula One's other unique feature is its detachable compute pack which contains an Intel i7-1165G7 Processor, 16 GB RAM, and a 1 TB SSD.
As the Simula One is being built for devs and hackers alike, the software is compatible with any app that runs on Linux. Plus SimulaOS can be removed and replaced if you so wish. Take out the compute pack and tether it to a PC and you can play SteamVR videogames – if you have the right controllers.
That's not all! Simula One has augmented reality (AR) capabilities thanks to two high-resolution RGB cameras. So you can see your keyboard whilst type away on multiple Linux windows.
However, those prices mentioned are for pre-orders with the standard Simula One going up to $3,499 after launch. The company expects to ship the first units "no earlier than Q4 2022" with priority given to Founders' Editions.
When it comes to all those other new headsets, Meta has its Project Cambria scheduled for release this year and so too does Somnium Space.
This article was originally published on gmw3 by Peter Graham