Sony became the first console manufacturer to embrace virtual reality, thanks to the PlayStation VR, but if you examine PlayStation VR closely – and observe how it operates on the PS4 Pro – it invites speculation about how a PlayStation 5 console might take VR to a new level. Sony's Mark Cerny has confirmed that existing PSVR headsets will work with the next-generation PlayStation console, but wouldn't be drawn into confirming a PSVR 2 release just yet.
Currently, PlayStation VR operates at lower resolution than the Oculus Rift and HTC Vive – but, as it stands, even its current incarnation almost pushes the base PlayStation 4 beyond its limits. Running a PlayStation VR on a PS4 Pro brings improved frame-rates, which are very handy indeed in terms of the overall VR experience, but even the PS4 Pro can't overcome the resolution constraints set by the PlayStation VR headset.
So it's a good bet that, seeing as PlayStation VR has proved incredibly successful, Sony will want to return to the market with a second, markedly higher-tech iteration: which would provide an obvious selling point for the PlayStation 5.
And if a PlayStation VR 2 headset could be sold without an external black box, it should be markedly cheaper, further accelerating VR's march into the mainstream. A  report from SemiAcccurate, which claims that the PS5 will have virtual reality capabilities built-in at silicon level, suggests this will indeed be the case – a feature that was hinted at by Cerny, too.
Rebellion's Kingsley makes another good point about second-generation VR. "Anything that reduces the leads has to be a good thing," he says.
The umbilical cord which currently attaches VR headset-wearers to their consoles or PCs obviously goes against VR's entire immersive nature, and we're already beginning to see, for example, a third-party implementation for the HTC Vive that renders it wireless. Oculus is pushing the wire-free space forward to with its Oculus Go and Oculus Quest hardware. It's a safe bet that the capacity for running a wireless PlayStation VR 2 will be built into the PS5.
But Kingsley's PlayStation VR 2 wish-list goes further: "Wide vertical and horizontal field-of-view would be top of my list, and of course, that would require 4K resolution per eye, and high dynamic range would be great too."
HDR and wider fields of view should be achievable but sadly, we don't reckon full 4K VR is likely to be a possibility even for the PS5. As Kingsley points out, that would require 4K rendering per eye, which equates to 8K rendering overall, which we expect to be beyond the PS5's capabilities.
That said, perhaps Sony will find some clever technological bodge to get around that before it releases its fifth PlayStation console. Foveated rendering techniques, using eye tracking to render only the items you're focusing on in high definition while other elements are reduced in quality, could be one potential technique used.
In addition, according to published patent (spotted by Upload VR), Sony is working on "prescription glasses with eye gaze tracking and electro optical signaling to a HMD".
These Sony developed prescription glasses would be custom-designed for the wearer and gaze would be able to be detected by the VR headset via an encoded sensor. In other words, glasses-wearers could use VR much easier. We don't expect these glasses to come cheap, but the implementation of eye gaze software does mean we can probably expect it to arrive in the PSVR 2…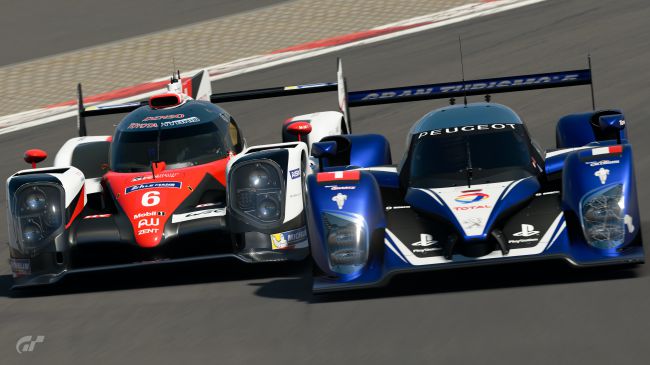 While most of what we 'know' about Sony's next-generation VR is speculation and rumor, we do know that one developer is already thinking about what it would do with the power of PS5 VR.
In a roundable interview with GT Planet, Gran Turismo series creator Kazunori Yamauchi revealed that, when it comes to harnessing the power of next-gen consoles, developer Polyphony Digital's focus is primarily on VR.
"The first thing that's going to be affected by more power is VR," Yamauchi told GT Planet. "I don't think that there's anything else that requires that much processing power. I really like VR; I'm one to believe in the possibilities of it, and it's very suited for a driving game."
As Gran Turismo is a PlayStation exclusive series, it's likely that the future of the racing franchise will be fuelled by PlayStation VR and its likely successor: PlayStation VR 2.
While Sony hasn't officially confirmed that PSVR 2 is in development, Yamauchi's comments suggest that the company will be leaning into VR in a big way when it comes to the upcoming PS5.
"VR is something that really depends on the evolution of GPU power, and the hardware for it, like display devices even," Yamauchi continued. "It's something where you can never have enough computing power; there's always going to be that hardware limit, and that limit is never going to be high enough for us! Obviously that's going to gradually improve over time and we'll make sure to follow that."
Source: TechRadar