Facebook-owned Oculus VR has announced an update to the software development kit (SDK) for its Rift virtual reality headset which, it claims, improves the ability for users to locate the source of sounds within a virtual environment.
Part of a string of both promised and realised updates to Oculus VR's Rift platform – including price cuts, improved display technology, and lowered system requirements – the company's work on the audio section of its SDK is all about immersion. 'Sound is crucial when it comes to creating a believable VR experience. Spatialised audio replicates how sound waves interact with the environment as well as your head and ears, so that you really feel like you're in the virtual world,' a company spokesperson writes in its latest blog post. 'While video games and conventional film present audio on a plane, VR uses head-related transfer function (HRTF) to simulate how sound would reach the ears which allows for a full 3D audio experience. The Rift headset is designed so that the sound you hear comes from the same direction as a given visual stimulus. Thanks to built in headphones, that means designers can place sounds behind you as a prompt to turn toward something beyond your field of view.'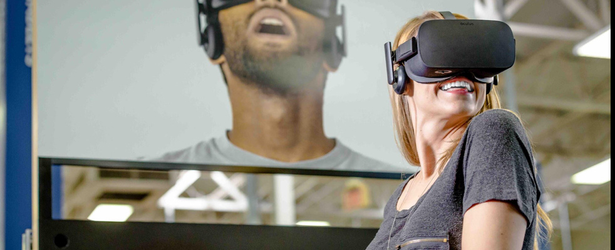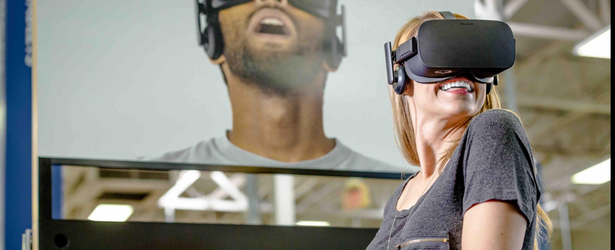 Although the company describes its current audio filter system as providing 'good directionality,' there's room for improvement through two new technology implementations: Near-field head-related transfer function (near-field HRTF), which allows noise-generating objects, such as a telephone, to realistically increase in volume and adjust its auditory position as it's brought closer to the user through the Touch Controller; and volumetric sound sources, which allow developers to assign a radius to a sound rather than a single point in space.
The audio team at Oculus VR isn't finished, however. '[Software engineering manager Pete] Stirling,
Smurdon, and the larger team have been hard at work for about three years, and they're still finding new problems to solve,' the company admits. 'Right now, they're tackling sound reflections—enabling VR experiences that better match the environment and making it easier for sound designers to get them to work automatically.'
The new audio features are live in the Oculus Rift SDK now, though it is up to developers to actually implement them in their titles.
Reference: Bit-Gamer