Today I woke up to read this letter from Oculus, sent to me because I'm a developer:
Hello,

Today, we announced our plans to sunset Oculus Go as we focus on driving forward the future of VR with 6DOF platforms like Oculus Quest. As the technology has advanced rapidly since we launched Go, you've helped us prove out the value of positional tracking with the incredible experiences you've built for 6DOF VR, and we're ready to double down on that. As such, we'll no longer be accepting Oculus Go apps or app updates into the Store as of December 4, 2020 and we'll no longer publish any Go apps after December 18, 2020 (though if you have a current Go app in the Store, people will still be able to download and use it). At the same time, today we're sharing an early look at a new way for developers to distribute Quest apps starting next year.

In early 2021 we'll offer a new way to distribute your work in the Quest ecosystem, allowing you to share your apps to anyone with a Quest, without having to be accepted into the Oculus Store via a concept document and without sideloading. While we expect many developers will want to share their apps as broadly as possible, we also see this new channel as a way to test early-stage applications and distribute to specific users. The Oculus Platform policies will apply to all apps we distribute, and developers will still need to meet the obligations of our Oculus Content Policy. However, apps distributed through this new channel won't be held to the same technical standards as official Oculus Store apps.

For developers and ISVs working with Oculus for Business customers, we'll also be introducing a dedicated business channel, for the ability to distribute across headsets to existing enterprise customers. Together, we think both these channels will give developers greater flexibility and more options for managing their businesses.

While we don't have many details to share beyond that yet, we're conscious that development cycles take time – so we wanted to get this news out to the dev community as soon as possible, to help those currently building for Oculus Go to pivot and target Quest if they choose. If you're working on a Go app that's being submitted after December 4, 2020, consider targeting our new channel for Quest or releasing on Rift. Included below is a new resource for those looking to pivot to 6DOF. We've also included links to our Developing for Oculus Quest page with info on the initial concept approval and submission process for the Oculus Quest Store; Developing with Oculus Rift; and more on the Oculus for Business ISV program.
I was like "I'm too sleepy to get all this info together"… wow, too many things together! This e-mail takes with it two bombshells news, which is worth a brief comment.
Goodbye Oculus Go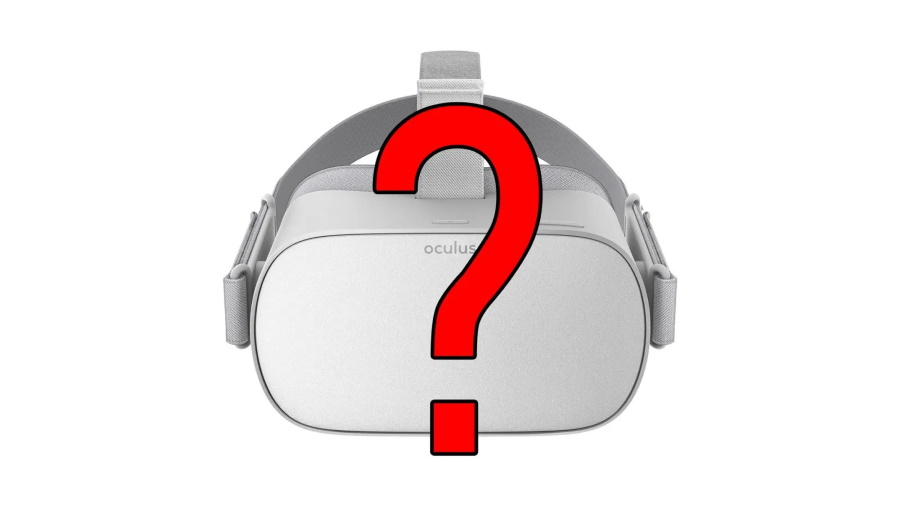 I was the first one breaking the news one year ago talking about the fact that the Xiaomi team dedicated to the counterpart of the Oculus Go had been dismantled, and only some people remained to keep the status quo of producing and selling the headsets without adding innovations. Many people didn't believe me, but my sources were solid, and we're seeing the effect of this now.
Oculus Go has been the first headset produced by Oculus to get to the "1 billion people in virtual reality" goal, and it was a nice toy, but it was really too limited. It got good sales numbers, but they never leaned towards the billion, and especially it didn't show big retention. I used mine for some days, then it mostly took dirt somewhere, until I occasionally used it for some dev tests or to review some games for this blog. 3DOF VR is interesting to enjoy content (like VR movies), but I see it more as something that you enjoy somewhere else (e.g. exhibitions regarding storytelling content, or the classroom for educational content) than something that you use at home. The reason is that you don't have your hands, and you don't even have the possibility of moving your head. Basically, it is a movie viewer with extra steps. 6DOF VR is the true interactive VR that people want and need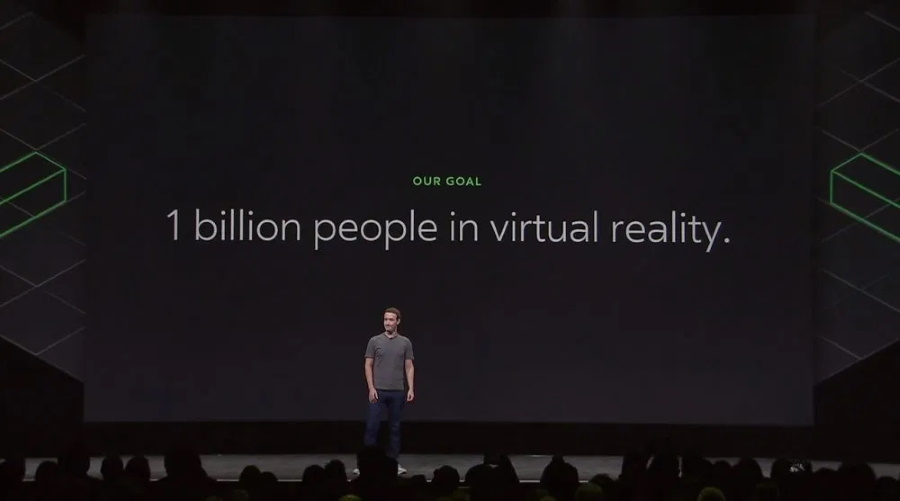 When Oculus introduced Go emulation for Oculus Quest at OC6, I understood that it was the beginning of the end, and the end is happening now. Reading another article shared by Facebook, it is clear that Oculus won't sell Oculus Go headset anymore as soon as they finish the one in stock this year:
[…] That's why we're going all-in, and we won't be shipping any more 3DOF VR products. We'll end sales of Oculus Go headsets this year as we double down on improving our offerings for Quest and Rift.
Notice that Oculus says that it won't ship any more 3DOF headsets in general, so there will never be a Go 2.
The store of the Go will stop accepting new apps in December 2020, but the good news is that the headset will still be supported until 2022. I think Oculus has been very kind in keeping support for 2 years more and not brick the headset in a few months:
If you own an Oculus Go headset, you'll still be able to use it even after sales of Oculus Go end. We'll also continue to maintain the system software with bug fixes and security patches through 2022. That said, we won't be shipping new features for Oculus Go moving forward, and we'll no longer accept new Oculus Go apps or app updates into the Store after December 4, 2020.
Oculus Go has helped VR in starting becoming mainstream, but now it's time is over. Oculus Del Mar is coming, and Oculus wants probably to keep support for 3 headsets at a time only. Now the question is: will Del Mar be the Quest Pro or a new 6DOF media consumption device to substitute the Go? Honestly, I don't know.
The new open Oculus Store
Oculus Quest is very popular, but to distribute content for it, you have to create a VR experience that is approved by Facebook. The process is very frustrating: you have to create a document about the game that you want to create, send it to Facebook, and wait for a reply. If the answer is no (as it usually happens), you can't publish the content and you don't even know why (something that is very disrespectful). If it is yes, you can.
This mechanism has led to the frustration of many developers, that so resorted to using SideQuest, which has become a store richer in content than the Official Store. So in the end Oculus had its top-tier title on the official store and all the interesting experiments and demos of the community on a community-driven store that is SideQuest. This was a bit weird, and that's why Oculus is changing this and is listening to the community by creating "an official SideQuest" next year.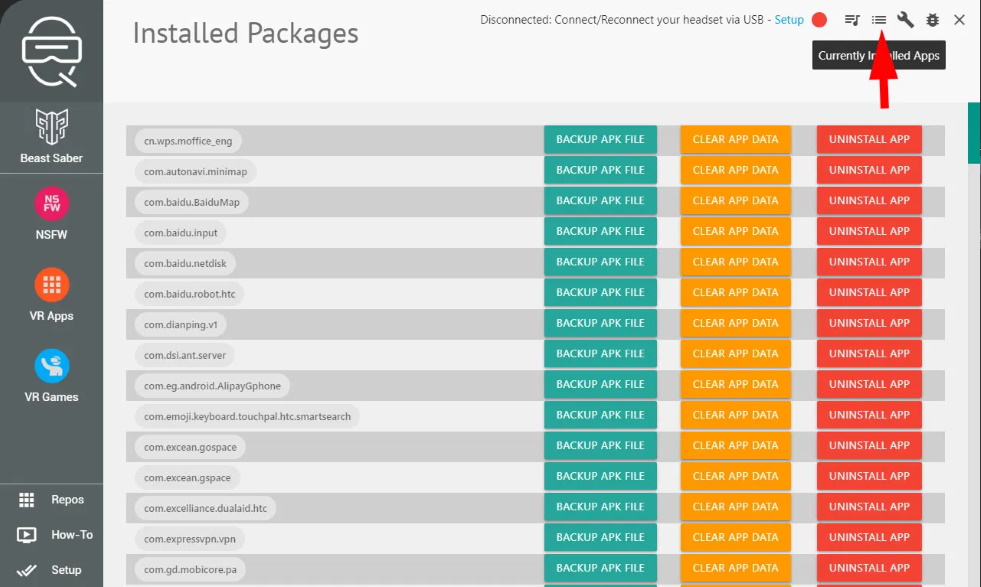 The move makes sense: Oculus has already proven the value of the Quest and has kept its store clean for all the time needed to give the Quest the reputation of being a fantastic headset with only good content in. But now, continuing keeping it so closed, would choke its growth, because it would miss all the innovative experiments from the community. So, Oculus is going to change this, and create its own open store where people can distribute freely their apps for Quest. Notice that this doesn't mean that the Quest store will be open, but that they will build a new open Quest store. An "official SideQuest" to be opened next year.
I wonder at this point what will happen to SideQuest. Inside my heart, I hope that the dev of SideQuest will be hired by Facebook and all the existing content will be migrated to the new store. I think he deserves it, for all the good that has created for the VR community. I think it won't happen though.
A new channel for enterprise content
The third news is about a new channel to distribute enterprise content. Here it is not clear exactly what it does mean, but it looks like an Oculus Store for enterprise content. That would be a very interesting idea for people that are building business-oriented content. But the statement is too vague to make reliable speculations. So let's wait for what will be revealed in the future.
---
So… what are your impressions in this new course by Oculus? Are you sad for the farewell to Go or you think that "3DOF is not VR"? Let me know in the comments or on my social media channels!
(Header image by Oculus)