NORTH Korea has fired an unidentified projectile from a region near its west coast, South Korea's military says.
The nature of the projectile is not immediately clear, a South Korean military official said by telephone on Sunday.
However Yonhap news agency reported the projectile launched appeared to be a ballistic missile.
The launch took place at a region named Kusong located northwest of the capital, Pyongyang, where the North previously test-launched its intermediate-range missile it is believed to be developing.
Japanese Chief Cabinet Secretary Yoshihide Suga said it was a violation of UN resolutions and that Japan strongly protested the action.
Prime Minister Shinzo Abe repeated the protest in comments to reporters. South Korea's military said earlier that North Korean had fired an unidentified projectile from a region near its west coast.
Sunday's launch, if it is confirmed to be test-firing of a ballistic missile, is the first in two weeks since the last attempt to fire a missile ended in a failure just minutes into flight.
The move came just a day after the rogue nation indicated it was open to talks with the United States to ease mounting tensions.
A top diplomat said that Pyongyang would be willing to meet with the Trump administration for negotiations "if the conditions are set".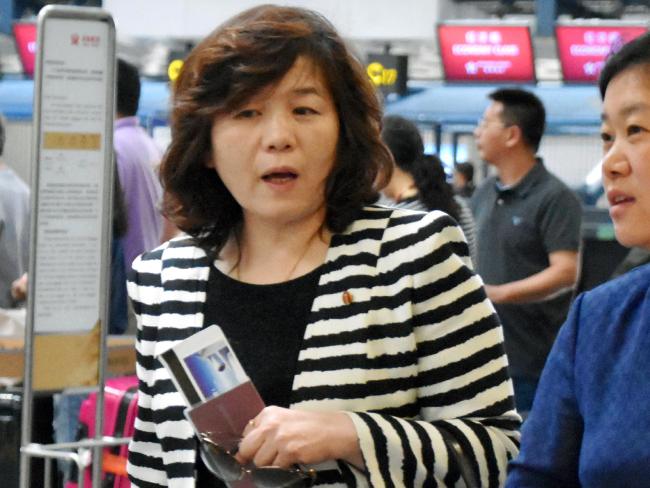 Choi Sun-hee, the top North Korean authority who handles relations with the US, spoke briefly to reporters in Beijing en route to Pyongyang.
She was travelling from Norway, where she led a delegation that held an informal meeting with former American officials and scholars.
Choi did not elaborate on what the North's conditions are, but her comments raise the possibility of North Korea and the US returning to negotiations for the first time since 2008, when six-nation talks over Pyongyang's nuclear weapons program fell apart.
President Donald Trump opened the door this month to talks, saying he would be "honoured" to meet North Korean dictator Kim Jong Un.
Tensions have mounted in recent months after the Trump administration said it would keep "all options on the table" to halt North Korea's nuclear weapons program, including a military strike.
The North responded by pledging to retaliate with a devastating nuclear counter-attack, a threat it has made in the past.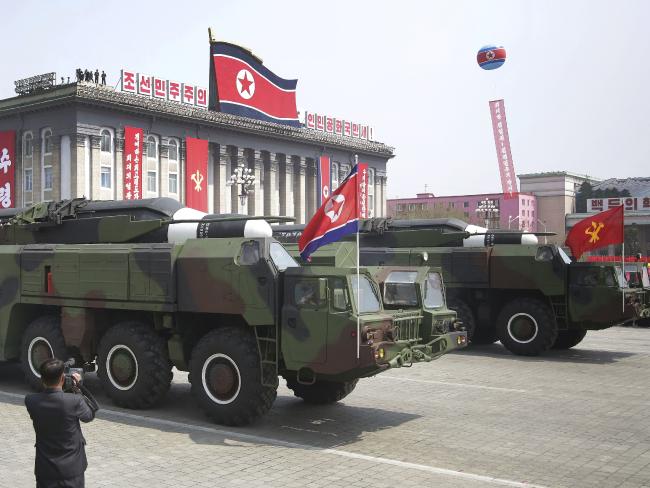 In recent weeks, North Korea has arrested two American university instructors and laid out what it claimed to be a CIA-backed plot to assassinate Kim. Choi did not address the matter of the detained Americans on Saturday.
In Norway, Choi met with former U.S. officials and scholars for what are known as "track 2" talks. The talks, which cover a range of nuclear, security and bilateral issues, are held intermittently, and are an informal opportunity for the two sides to exchange opinions and concerns.