Looks like Nintendo learned their lesson with the Virtual Boy.
These days, every other company from Google to Valve is interested in developing virtual reality support for games and apps. But one major gaming company is avoiding the VR industry for now. According to Nintendo of America's president Reggie Fils-Aime, Nintendo isn't quite interested in releasing virtual reality hardware and software yet.
Fils-Aime opened up about Nintendo's relationship with VR earlier this week in an interview with Engadget. As he said, Nintendo is "constantly" pushing technology's capabilities, but it's not enough to simply create innovative hardware for its own sake. Nintendo's technology "needs to be fun" and "enable a social experience" in order to sell well. Without that, what's the point?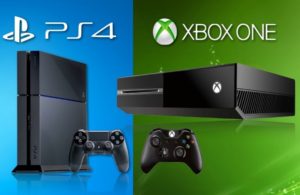 "Accelerometers were not in the lexicon until it was in a Wii remote and you're playing Wii Sports," Fils-Aime said to Engadget. "So fun, social, mass market are the elements for us."
Not that Nintendo is opposed to mixed reality gaming. Fils-Aime went on to explain that Nintendo helped pioneer augmented reality, pointing to the Nintendo 3DS' "fun" and "social" AR features. Not to mention, Nintendo gave licensing rights to Niantic for creating Pokémon Go, so it's not like Nintendo is opposed to thinking about gaming in new ways. It's just Nintendo isn't quite confident in VR's market presence yet.
"With VR, again, we just continue to put it up against those standards," Fils-Aime said. "For us, it's not quite there yet."
Nintendo is experimenting with VR, however, and the gaming giant is figuring out where to take its franchises in the future as virtual reality grows. But for now, Nintendo isn't eager to jump into more serious virtual reality initiatives. Not until VR becomes a fun, engaging, and social experience, any way.