The new Nikon D7500 is a mid-range APS-C DSLR camera that succeeds the two-year-old D7200. I don't know why it is not named D7300, but I suspect it has to do with the flagship APS-C DSLR camera D500.
You see, to create the D7500, Nikon has basically taken the D7200's body and imbued it with the shooting qualities of the D500.
The D7500 has the same 20.9-megapixel image sensor and Expeed 5 image processor as the D500. But the D7500 does not have 153 auto-focusing (AF) points like the D500. It has only 51.
However, compared with its predecessor, the D7500 now has a tiltable touchscreen display, a larger buffer size of 50 images (up from 18 images in the D7200), shooting speed of 8 frames per second (fps) (up from D7200's 6fps), and it now shoots 4K (3,840 x 2,160 pixels) videos at 30fps.
However, the D7500 has a lower megapixel count compared with the D7200's 24.2-megapixel image sensor. It also does not have the dual SD card slots of its predecessor. I think this feature should have been retained, especially for professional photographers who would want a second SD card slot for backing up or extra storage.
In terms of build, though, the D7500 feels sturdy with its magnesium-alloy body that is resistant to moisture and dust.
The contoured rubberised grip accommodates all my fingers and ensures a good grasp of the camera. On the downside, there is no additional grip option.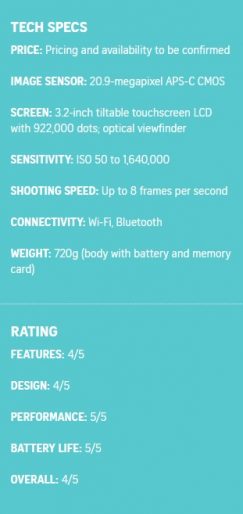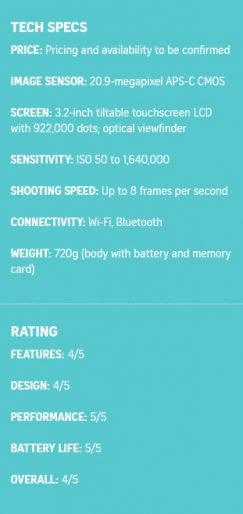 One rear dial and another dial in front facilitate quick changes of settings, while a dedicated video- recording button, ISO button and exposure-compensation button are sited just behind the shutter release for easy access.
A Mode dial sits at the top left of the camera, with a shooting-drive dial at its base. Each has its own lock and cannot be rotated accidentally.
This review is done with a Nikon 18-140mm f/3.5-5.6 lens. Operation-wise, the camera is really fast. Starting up and shutting down are almost instantaneous, while shutter lag is negligible.
Using an SD card with a writing speed rated at 90MB per second, the D7500 shot 44 RAW images in 5.3sec before it ran out of buffer – impressive performance for a mid-range DSLR camera.
The AF is equally fast. It locks on to a focus almost instantaneously under bright sunlight. Even in dim lighting, it takes only a second to secure a sharp focus with the aid of the AF assist light.
But, in video recording, you still need to depress the shutter release halfway to get a sharp focus when you pan from one scene to another.
Image quality is superb with sharp rendition of pixels and an outstanding dynamic range. You can clearly spot details even in the dark areas of the image.
The default white balance is spot-on most of the time. Colour reproduction is vivid with nice warmth and saturation. But, under artificial lighting like tungsten, colours look cooler or more blue.
The D7500 has a sensitivity setting of up to ISO 1,640,000. I would not recommend using it at ISO 256,000 and abovebecause of the abundant levels of chromatic and luminance noise. But you get clean images with great details up till ISO 3,200. Even at ISO 128,000, there is only slight loss of details.
Keeping up with the times, the D7500 is able to record 4K videos (3,840 x 2,160 pixels). Videos captured are sharp but suffer from a tad too much ambient audio.
Battery life is quite impressive at around 950 still images on a full charge. But this is actually poorer than the D7200, which can take about 1,110 images on a full charge.
Local pricing and availability have not been confirmed at press time. It is priced at US$1,249.95 (S$1,750) in the US for the body only. If the pricing is similar here, it would represent great value for money.