The McLaren 720S, the first model in the company's second-generation Super Series, only made its big debut last week, but McLaren is already working on a more-hardcore version. Speaking with our colleagues at Car and Driver, McLaren Automotive CEO Mike Flewitt confirmed that a Long Tail (LT) version of the 720S is currently in development. No rest for the people in Woking, apparently.
For Flewitt, the decision to do another LT was obvious.
"The 675LT was a huge success," Flewitt told Car and Driver. "I was delighted from a market perspective, but also internally because we love that car. We have a huge enthusiasm for it."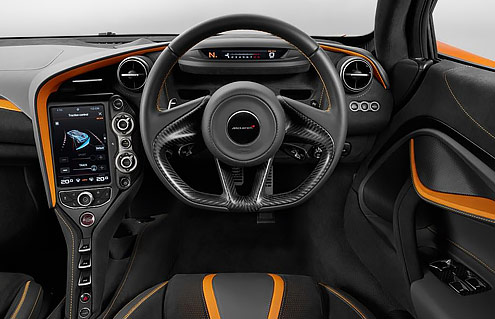 "Now that the LT brand is established," Flewitt continued, "if we announce an LT derivative of a car, then everyone will know what to expect: that it will be lighter, the chassis dynamics will be way sharper, and it will have more power."
The 675LT was a huge improvement over the already-impressive 650S, so expectations are high for the next-gen LT. It'll face stiff competition in the form of the Lamborghini Huracan Performante, the Ford GT, and the inevitable track-ready version of the Ferrari 488.
Flewitt also told Car and Driver that a more focused version of the McLaren 570S is under serious consideration by the automaker.
"I think that a lighter, faster Sports Series has great appeal, although whether it would be an LT or not is another question," said Flewitt. "But yes, I'm sure there would be an appetite for it."
For what it's worth, we have an appetite for a hotter 570S, but we're also just happy to hear there's more in the works for the 720S. The supercar wars rage on.