Dennis Rodman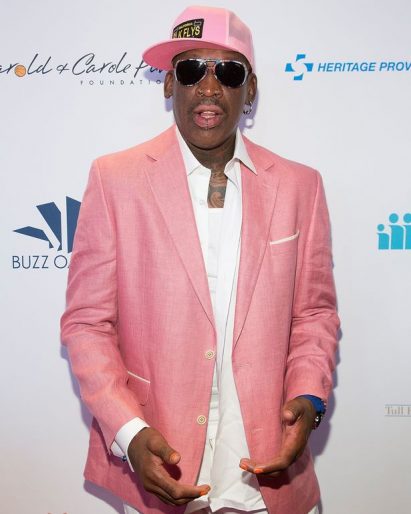 Big Brother star Dennis Rodman voiced his support for the Republican. The former basketball player tweeted, "@realDonaldTrump has been a great friend for many years. We don't need another politician, we need a businessman like Mr Trump! Trump 2016."
Kid Rock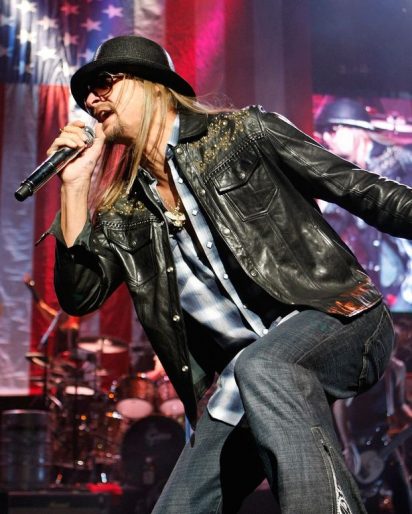 Rocker Kid Rock told Rolling Stone magazine he is "digging Donald Trump," adding that America should let the businessman run the country like a business.
Hulk Hogan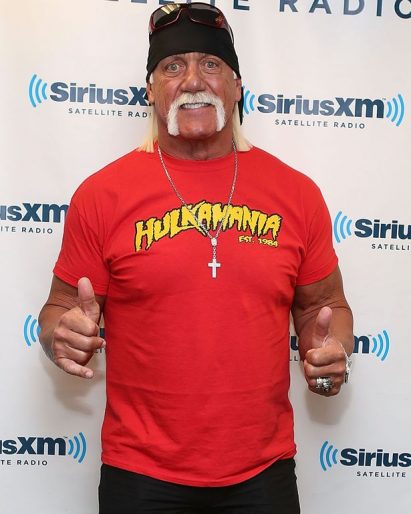 Wrestler Hulk Hogan slammed any chance of voting Democrat when he tweeted: "I don't want to be in the ring with any candidates, I want to be Trump's running mate."
Azealia Banks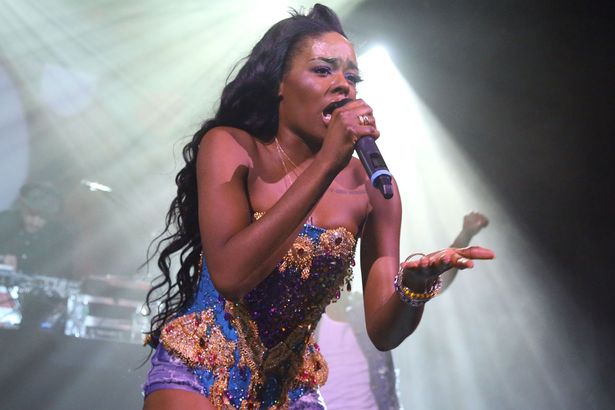 Singer Azealia Banks has tweeted her support for Trump multiple times. Previously she wrote on Twitter, "I REALLY want Donald Trump to win the election."
Mike Tyson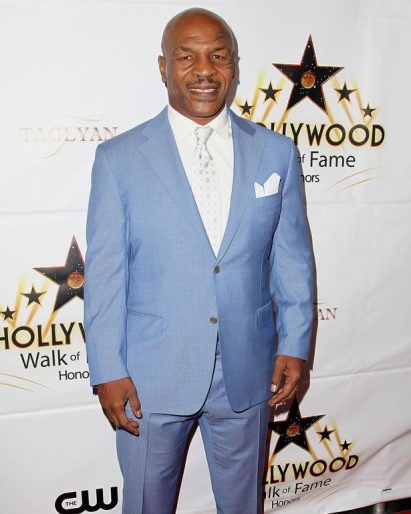 Former heavyweight boxing champ Mike Tyson revealed he would endorse presidential candidate Donald Trump in October last year. "He should be president of the United States," Tyson said. "Let's try something new. Let's run America like a business, where no colours matter. Whoever can do the job, gets the job.
John Ratzenberger
Cheers star John Ratzenberger who played Cliff Calvin in the hit US sitcom backed the Republican saying: "The only candidate out there is Donald Trump, for me, because he's a builder."
Clint Eastwood
Movie Star Clint Eastwood backed Trump over Clinton saying he has grown tired of the 'p***y generation' of political correctness. "[Trump is] onto something, because secretly everybody's getting tired of political correctness, kissing up," the Dirty Harry star said.
"That's the kiss-ass generation we're in right now. We're really in a p***y generation. We see people accusing people of being racist and all kinds of stuff. When I grew up, those things weren't called racist."
Charlie Sheen

Actor and self-described "winner" Charlie Sheen tweeted that he'd be Trump's "VP (Vice President) in a heartbeat".
Jon Voight
Oscar winner and father of Angelina Jolie , Jon Voight endorsed the billionaire, saying: "He's an answer to our problems. We need to get behind him.
Gary Busey
Actor and Big Brother star Gary Busey said: "I know him personally. I know him professionally. He's a great guy. He's sharp. He's fast. He can change the country after the last eight years."
Lou Ferrigno
Incredible Hulk actor Lou Ferrigno threw his strength behind the Republican. He said: "I wish Donald the best. He's a fabulous guy. I hope he goes all the way."
Tom Brady
American football star Tom Brady has called Trump a friend and told reporters it "would be great" if he won.
Scott Baio
Actor Scott Baio , better known Chachi Arcola from US sitcom Happy Days, endorsed Trump. "When he speaks I understand him," Baio said. "He speaks like I speak, he communicates with people very well." He added the Republican nominee needs to be someone who can "relentlessly, relentlessly attack Hillary."
Kirstie Alley
Actress Kirstie Alley tweeted her praise of Trump when he appeared on US show "60 Minutes." "Watching @realDonaldTrump on 60 minutes holding his own with Scott Pelley. Pelley acting like an antagonist asshat. I like Trump…fire at will."