With AR and VR companies racing to build the ultimate headset that can truly embrace mixed reality, a Finnish startup, Varjo, just made waves with their near to human eye resolution VR headset – The "Bionic Display".
Creating a name for itself among the tech giants
Many innovations have come to wearable VR headsets, most of them trying to get better visuals. Clearly, many companies are impressed by their ethos as Varjo announced that they had raised $31 million in funding during Atomica. The major partners include Next 47, EQT Ventures, and Lifeline Ventures.
When you look the lineup of competitors, you can see that none has come close to delivering a comparable visual experience as the new headsets from Varjo. Having a display that is close to human eye resolution means that the images will be highly detailed.
The dream of building a headset capable of human eye resolution was born in 2016 when Varjo was founded. The increase in resolution is also not modest as when we compare the product with offerings from Microsoft, HTC and MagicLeap; we can expect to see a 20X bump in clarity.
The need for a high-resolution VR headset is realized when we think outside of what we usually use VR headsets for, like games or watching content. For those tasks, traditional VR is good at its job, giving the users plenty of immerse, but think about content creators or engineering designers.[Another Dose of Augmented/Virtual Reality at CES 2018]
When they design a part or an object, they need to see every nook and crony. The same goes with color, as low clarity headsets will certainly lead to lower clarity color reproduction.
And Varjo has the same thought process in mind because they are not marketing their product for gamers or everyday users. Varjo targets their headset towards creators.
They are targeting big names in various verticals ranging from entertainment to automobiles. Currently, Varjo's portfolio of clients includes 20th Century Fox, Airbus, Audi, BMW, Volkswagen, and Technicolor.
Pushing the limits of what actually can be done and setting new limits!
The headset has an effective resolution of 50 megapixels per eye and it depends on processing power from an external device. In essence, you will need a powerful computer to drive the headset.
The software that runs on the headset is pretty clever too because instead of rendering the complete image in its highest quality, the software uses eye-tracking technology to spot where the user is looking and renders a high-quality image of that particular space.
In this way, it saves on processing power and utilizes it where it is actually needed.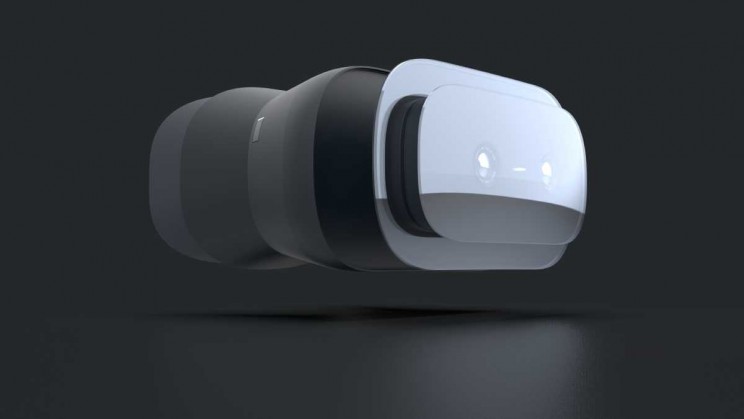 "Decisions are the daily challenge in a product development process. Supporting virtual development means to deliver the highest available quality to enable reliable decisions. Varjo's technology is convincing and will help us to close the existing gaps and speed up our development cycles using the advantages of a continuous virtual process," said Jan Pflueger from the Coordination Augmented and Virtual Reality Center Of Competence at Audi in the press announcement of Varjo's Series B investment.
Currently, the bionic display headset works in VR mode, but the company plans to change what with an add-on that the customer can buy, which will give AR capabilities to the headset. It is slated for a 2019 release.[See the future: VR headsets and hardware trends]
The Bionic headset will cost somewhere from $5000 to $10000 per piece, making it clear that their target is the enterprise-class consumers.
Via:Varjo