THEY'RE good-looking, charming, rich and well-connected.
Jared Kushner and Ivanka Trump are poised to become one of the most powerful couples in the world, but the clouds of controversy around them will not be going anywhere.
Donald Trump yesterday announced that son-in-law Mr Kushner, 36, as White House special adviser, with his daughter revealing hours later that she will step down from her positions at the helm of the Trump Organization and her label.
Ms Trump, 35, will "divest and restructure her holdings" in the hope of silencing the ongoing commentary on possible conflicts of interest in her influential positions as first daughter and businesswoman. Such ethics questions have dogged her father to an even greater extent as the incoming president continues to hobnob with business contacts closely linked to his empire, and he will now be under extra pressure to address them at his first press conference since the election on Wednesday.
Mr Kushner, a real estate investor for whom his wife converted to Judaism, will resign as CEO of his wealthy family's property development firm, Kushner Companies, and "divest substantial assets in accordance with federal guidelines," according to his lawyer Jamie Gorelick.
Ms Gorelick told the Washington Post she was confident the nepotism law banning presidents from hiring relatives did not apply to this case. Trump aides have previously made a point of drawing a distinction between cabinet-level jobs and positions within the White House, suggesting the President has more flexibility with appointments to the latter.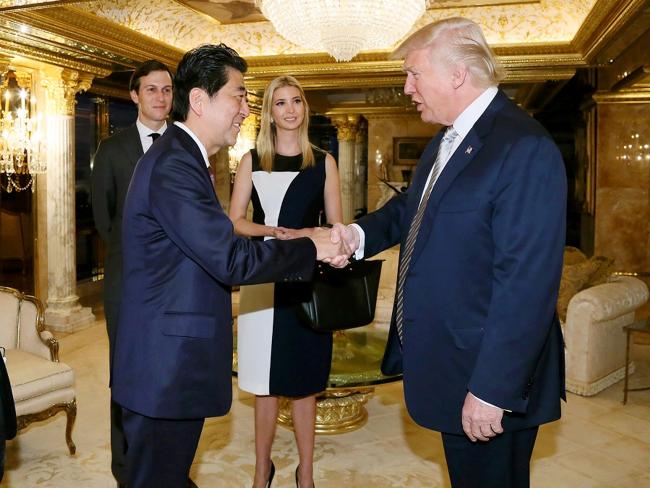 The couple will soon move from New York to Washington, where they have reportedly bought home in a desirable neighbourhood, but Ms Trump is not expected to take on a formal job in the Trump administration.
With her husband now taking that role, however, they still risk facing issues around nepotism and conflicts of interest, with Ms Trump planning to use her new platform pursue her own passions for women's rights issues.