The bridge connects two rocks in the mountains Avatar, located in Hunan Province.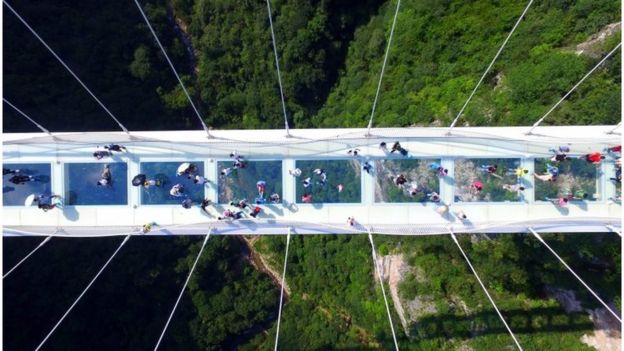 The bridge which is 430 long and 6 meters wide was completed in December last year and is located at an altitude of 300 meters. Its construction cost 3.4 million dollars, and it consists of 99 transparent glass panels.
The designer of the bridge is an Israeli architect Haim Dotan, who owns several world records when it comes to architecture and design.
Glass bridges in China are very popular, and people often flock to make perfect photos. Some of these people have obviously yoga and often pose for wedding photos.
Although a glass bridge is very reliable and durable, and recently smoothly withstood the tests. Bridge every day you can visit max 8,000 people.