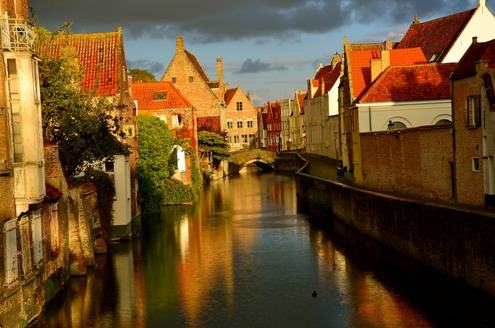 1. Bruges, Belgium
This medieval town is one of the most beautiful cities in Europe in the fall. Vine in various shades of purple and gold flowing over historic buildings. Taking place in water colors create a romantic scene and perfect for shooting scenes. Belgium is famous for its chocolate, while the colder autumn day warm up with hot chocolate.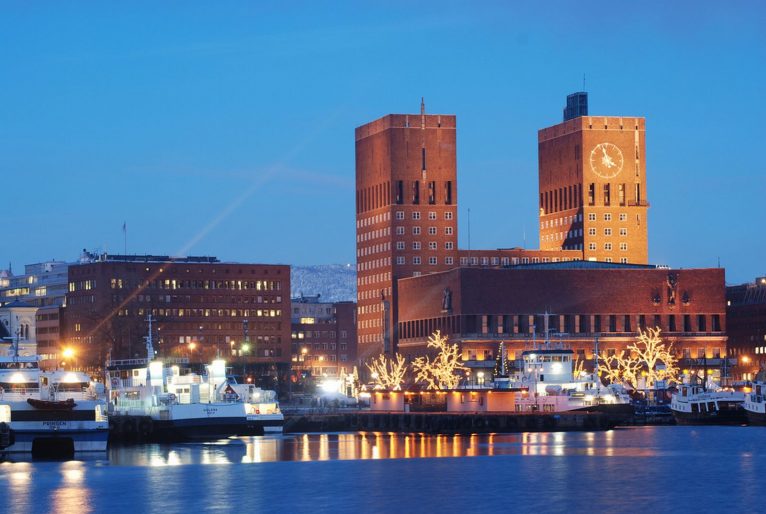 2. Oslo, Norway
Oslo is full of picturesque parks, which, although they are beautiful throughout the year, only to fall shine in all its glory. This time is the right time to explore Oslo, a location to visit the Akershus Fortress and Vigeland Sculpture Park and forest Oslomarka.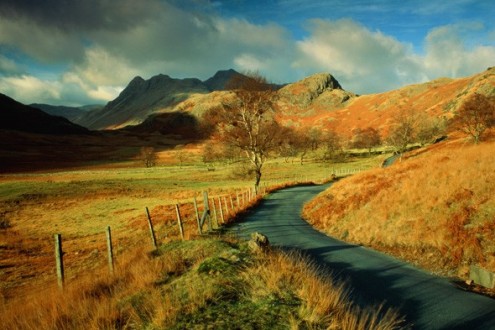 3. Cumbria, England
English Lake District is full of astonishing scenes, which become particularly spectacular when you take on a dull color in autumn. Here you can explore the surrounding lakes and nearby forests, such as Grizedale, where the growth of green pine and copper beech.
4. Ukanc, Slovenia
On the west side of Lake Bohinj is located in the hamlet of Ukanc in Slovenia. Ukanc is a perfect starting point for exploring the surrounding nature, such as the top of the mountain Vogel, which offers one of the most beautiful views in Europe, especially in autumn, when foliage takes on a bright red and gold color shades, which are reflected in the crystal clear lake. Near Ukanc are waterfalls Slavica, and you can organize and hiking tothe Triglav Lakes Valley.
5. Wicklow, Ireland
If you do not want to collide with other tourists, the best time to visit the Irish mountains is autumn. If you're in the mood for hiking, this is really a perfect place, but full and waterfalls. You can explore the historic sites such as Glendalough, and the rest after the activities refer to the nearest pub with a round of Guinness.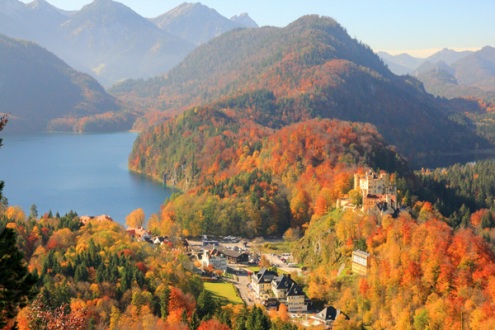 6. Bavaria, Germany
A number of cities, castles, beautiful nature … Bavaria is where really has nothing to do. If you're in the mood for an active holiday, you can climb the Alps, if you are more of historical research, 25 castles and palaces, are ready to be discovered. For those who want to taste the local drinks, Oktoberfest in Munich is held in September, and you can visit the Bavarian winery.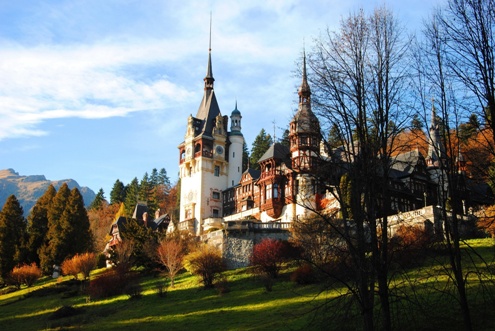 7. Transylvania, Romania
Transylvania most attracts lovers of mystery and the 'oldest' vampire, Count Dracula. However, Transylvania has a beautiful nature and the many medieval castles, which can be explored. Take a ride through the mountains Faragaš, mostly in Southern Carpathians, with more than 20 peaks that offer breathtaking views.