Microsoft has today unveiled the improvements coming to August's Xbox One update ("rolling out soon"), including large changes to the Guide, Activity Feed, and a whole range of new additions for Xbox Insiders.
Let's start with the Guide. First of all, it's getting a new landing page that is designed to be cleaner and easier to read at-a-glance, along with customization options and layout changes for easier navigation.
You'll also finally be able to tweak the individual volume controls for each party member when you're chatting on your headsets, and the Guide also has a new notifications tab that combines all your alerts, game invites and message notifications into a single feed – including from the upcoming new Xbox mobile app.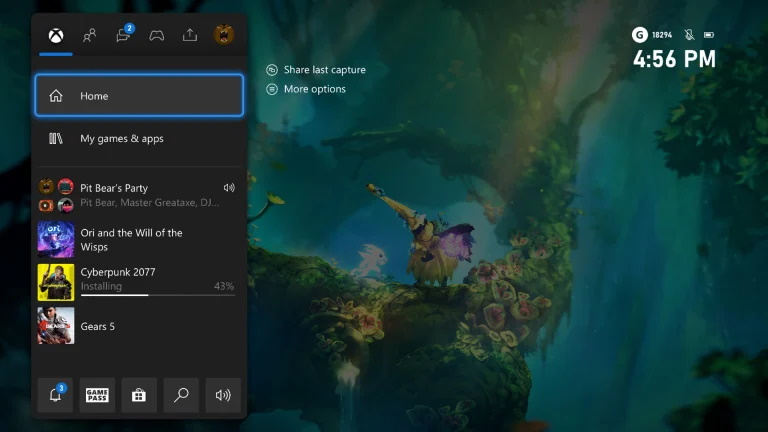 Elsewhere, Microsoft has also made changes to how the Activity Feed looks, with all posts now the same size, and improvements made to the Game, People and Community Content Blocks on Home, videoclips auto-play, reduction of metadata over posts and display of engagement counts.

Read more:  Xbox Series X Release Date Set For November

If you're an Xbox Insider, you'll get even more additions this week including the rollout of the 'New Xbox Experience' for the Xbox UI featuring changes to tile shape, fonts and focus indicator as seen above, along with a selection of new Profile Themes and the ability to sign into multiple Xboxes at once (but only play on one device at a time).

Phew! That's a lot of new features. What are you most looking forward to? Let us know in the comments.
[source news.xbox.com]