DONALD Trump has taken a fresh swipe at North Korean leader Kim Jong-un as the rogue state marks a military anniversary with a massive show of force.
There has been no let-up in the tit-for-tat taunts between the Trump administration and North Korea, as tensions continue to boil over the nation's nuclear weapons program.
"I'm not so sure he's so strong like he says he is; I'm not so sure at all," Mr Trump told a reception of conservative journalists on Monday.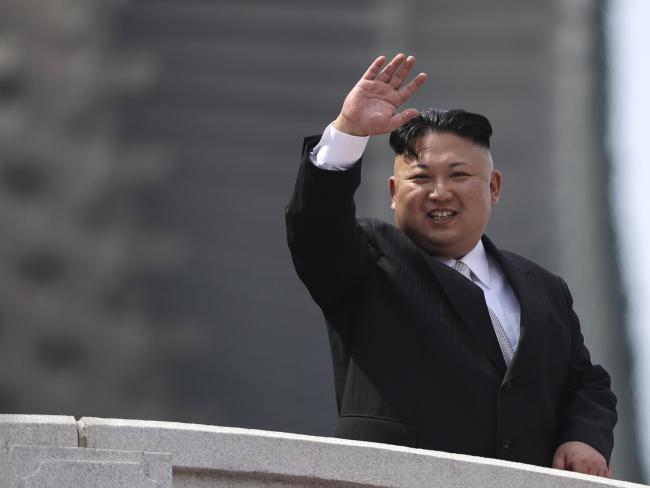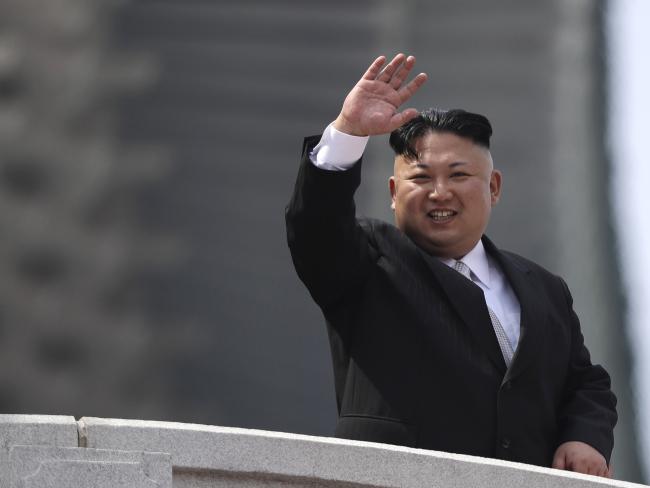 Meanwhile, North Korea's state run mouthpiece, the newspaper Rodong Sinmun, said on Tuesday there would be dire consequences from a US-led pre-emptive strike.
It promised "the most brutal punishment … in the sky and land as well as at sea and from underwater without any warning or prior notice".
The comment came ahead of the 85th anniversary of the founding of the Korean People's Army, which North Korea marked with what South Korea's defence ministry described as a "massive fire drill" in the eastern port city of Wonsan.
There were fears that the nation would celebrate the military milestone by testing a nuclear weapon or firing a missile, but this did not come to pass.
Instead, the big day on the calendar was marked with North Korea's "largest ever" firing drill, according to a government source speaking to the South's Yonhap News Agency.
Mr Kim is believed to have watched the exercise, which included up to 400 long-range artillery pieces that are capable of reaching the South Korean capital, Seoul.
A US guided missile submarine, the USS Michigan, arrived in the South Korean port city of Busan on the same day as the North Korean military exercise.
While US Naval Forces Korea called the visit "routine", a US defence official told CNN it was a show of force to North Korea.
Aircraft carrier USS Carl Vinson is expected to join the submarine in waters off the Korean Peninsula later this week.
Meanwhile, US President Donald Trump has heaped pressure on the United Nations Security Council to do more to punish North Korea for its nuclear and ballistic weapons programs.
"The status quo in North Korea is also unacceptable," Mr Trump told ambassadors at a White House meeting on Monday.
"The council must be prepared to impose additional and stronger sanctions on North Korean nuclear and ballistic missile programs.
"This is a real threat to the world, whether we want to talk about it or not.
"North Korea is a big world problem, and it's a problem we have to finally solve.
"People have put blindfolds on for decades, and now it's time to solve the problem."
He urged member nations to hit North Korea with stronger sanctions.
Senior Trump administration officials, including secretary of state Rex Tillerson and defence secretary Jim Mattis, will brief all 100 US senators on the tense stand-off with North Korea at an extraordinary meeting at the White House on Wednesday.
It is unclear whether Mr Trump will attend the briefing, but The Washington Post suggests a photo op with the President and the entire Senate would be a good look ahead of his 100th day in office on Saturday.