NYC's infamous Museum of Sex celebrates its 15 year anniversary with a tight new exhibit featuring 28 female artists and their personal explorations of sexuality. The exhibit, "NSFW: Female Gaze" is co-curated by artist Lissa Rivera and VICE's artistic platform, Creators, and includes a range of artists from high schoolers to Ivy Leaguers to seasoned artists alike.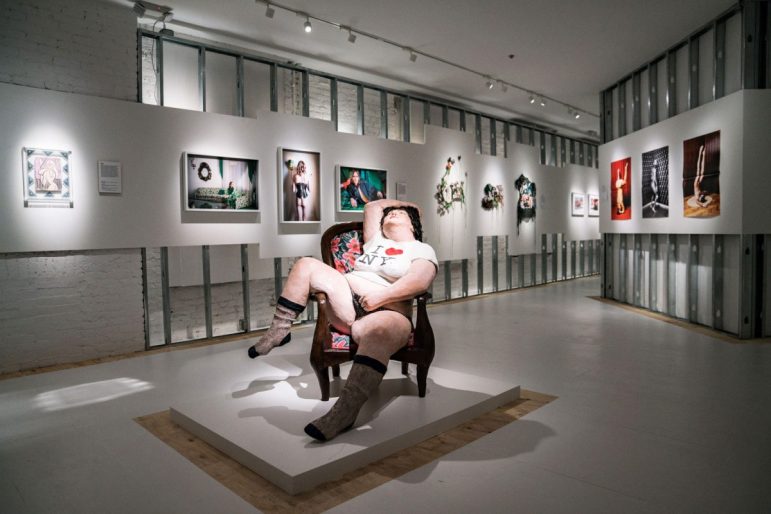 Welcoming you at the entrance of the exhibit is a large sculpture of a woman draped over a chair masturbating, a piece by Shona McAndrew. Other pieces touch on a recurring theme in the exhibit — how technology now plays a role in our expression of sexuality. From graphic Instagrams that somehow bypass IG's strict exposure rules for women (free the nip!) to a monitor displaying an artist's sexual exploration through GIFs, the exhibit is a place for the unconventional. As one of the 28 female artists in attendance, Rivera exhibits a personal collection of pieces inspired by her and her romantic partner's sexual journey.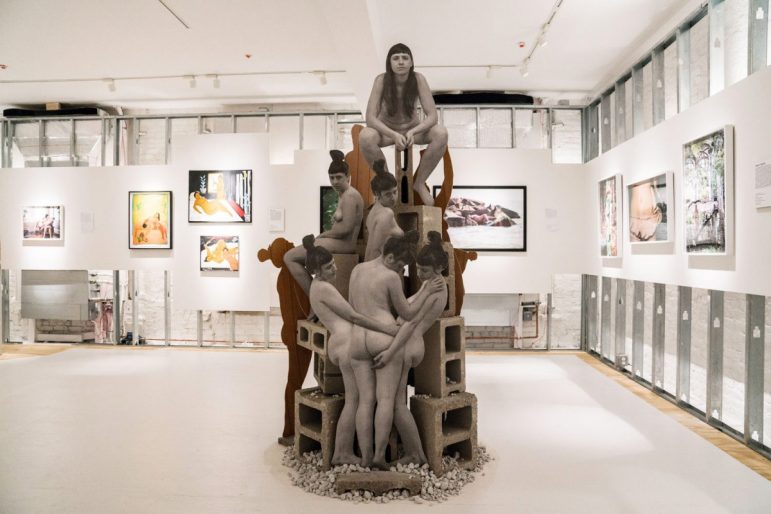 Bringing to light female sexual experiences through a variety of artistic platforms, "NSFW: Female Gaze" is open through September 24 at the Museum of Sex.
Museum of Sex
233 5th Ave
New York, NY 10016
Photography:  Byan Luna
Words:  Arianna Zaidenweber