Bill Gates, the richest man in the world this year further increased his fortune and probably next year will break the 100 billion, writes Bloomberg.
Wealth Gates is 90 billion, and the increase is due to growth stocks in Canadian National Railway Company and Ecolab.
Gates in just eight months his fortune increased by $ 15 billion.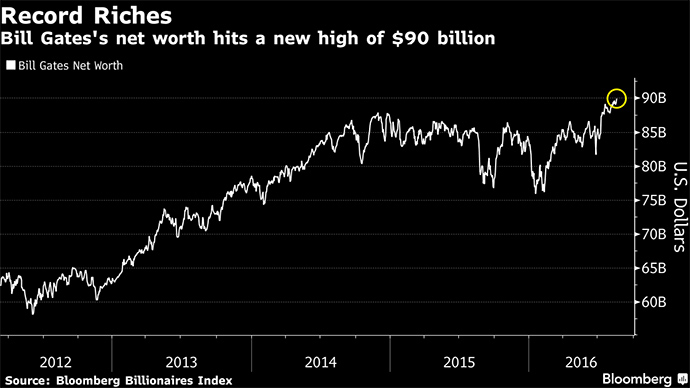 As is known, Bill Gates is a great philanthropist who has donated significant funds through its Foundation Bill and Melinda Gates Foundation. Although "weighs" 90 billion dollars, he announces that after death most of the wealth will be donated to charity.
Second wealth is Mexican businessman Carlos Slim, whose fortune is estimated at 76 billion dollars.