The diversion of an armada of American warships from port visits in Australia to the waters off North Korea gives US President Donald Trump a "full range of options" against dictator Kim Jong-un's regime.
Mr Trump's national security adviser, General HR McMaster, and US Secretary of State Rex Tillerson, signalled on Sunday the US was preparing to respond to North Korea's aggressive ramp up of its nuclear and ballistic missile programs.
The US Navy's Third Fleet forward-deployed strike group, headed by the super carrier USS Carl Vinson and supported by guided-missile destroyers and cruisers, was scheduled to visit Australia but it was announced on Saturday they had received orders to re-route toward the Korean Peninsula.
"The president has asked to be prepared to give him a full range of options to remove that threat to the American people and to our allies and partners in the region," General McMaster said in an interview on FOX News Sunday.
The significant boost of American military power in Asian waters follows a series of meetings in recent days between Mr Trump and Chinese President Xi Jinping in Florida and military action against Syrian President Bashar Al-Assad's regime.
Earlier this week North Korea launched a ballistic missile into the East Sea just ahead of a meeting between Mr Trump and Chinese Mr Jinping.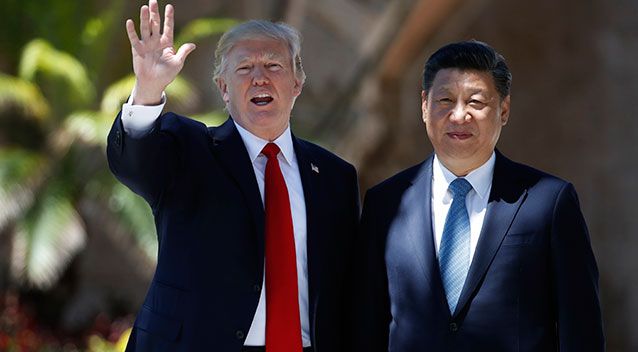 During their talks in Florida, Mr Trump pressed his counterpart to do more to curb North Korea's nuclear program and has said he would be ready act unilaterally to address North Korea's nuclear program if China does not step up to help with the matter.
Mr Tillerson said Mr Trump and the Chinese president "had extensive discussions around the dangerous situation in North Korea".
"President Xi clearly understands, and I think agrees, that the situation has intensified and has reached a certain level of threat that action has to be taken," Mr Tillerson told CBS's Face the Nation.
Ousting Syria's Assad top priority for Trump administration
Meanwhile US Ambassador to the United Nations Nikki Haley has said she sees regime change in Syria as one of the Trump administration's top priorities in the war-torn country.
Defeating Islamic State, pushing Iranian influence out of Syria, and the ouster of Syrian President Bashar al-Assad are priorities for Washington, Haley said in an interview on CNN's "State of the Union" which is set to air in full this weekend.
"We don't see a peaceful Syria with Assad in there," Haley said.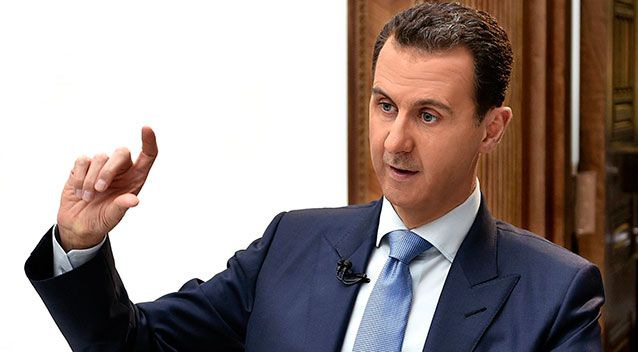 The comments made by Haley follow the United States' decision to hit a Syrian air base with 59 Tomahawk missiles on Thursday in response for what it said was a chemical weapons attack by Assad's forces on Syrian civilians.
Mr Trump, ordered the missile strike after watching television images of infants suffering from chemical weapons injuries.
Senior members of the Trump administration appeared on America's Sunday morning TV news programs in a publicity offensive, including the usually media shy US Secretary of State, Rex Tillerson.
Australian Prime Minister Malcolm Turnbull has also spoken about the conflict in Syria, and said something needs to be done about the Assad regime after last week's chemical gas attack.
"Let's be quite clear, the Assad regime is a client state of Russia," he said.
The US has not yet asked Australia for more military assistance in the Syrian conflict but is keeping the Government updated, Defence Minister Marise Payne said.
Syrian forces launched further airstrikes on the weekend that killed at least 18 people including five children in rebel-controlled Idlib province, the Syrian Observatory for Human Rights and the civil defence rescue service reported.