Fast Facts:
Game of Thrones season 7 release date: July 19, 2017
Directors: Alan Taylor, Jeremy Podeswa, Mark Mylod, Matt Shakman
Cast: Alfie Allen, John Bradley, Gwendoline Christie, Emilia Clarke, Nikolaj Coster-Waldau, Peter Dinklage, Nathalie Emmanuel, Aidan Gillen, Iain Glen, Kit Harington, Lena Headey, Isaac Hempstead-Wright, Conleth Hill, Rory McCain, Sophie Turner
Writers: TBA
Update: March 9, 2017 – HBO confirms July air date for Game of Thrones season 7 in US and UK
Game of Thrones season 7 will air its first episode in the US on July 16, 2017. HBO has released a teaser trailer and confirmed the date via Twitter. The trailer itself, which you can watch below, is referred to as the 'sigil teaser' as it shows off representations of the major house sigils carved in rock, fighting amongst themselves. Each house enters the fight before crumbling away at the end, as we see a top-down shot of the stone circle where the Children of the Forest first plunged a dragonglass dagger into the heart of a man, creating the Night King.
The voiceover by Lena Headey (who plays Cersei) makes reference to the "real war" at this point, all but confirming a massive showdown between men and the White Walkers in season 7. While the only genuinely new piece of information is the release date, the trailer implies that we'll be getting closure, and that several great houses won't be making it out of this new season intact. The countdown to S7 starts now, folks. The first episode will release the day after in the UK (July 17), although it's unclear what time that'll be. Technically, GoT's regular US slot is the early morning of the next day in the UK anyway.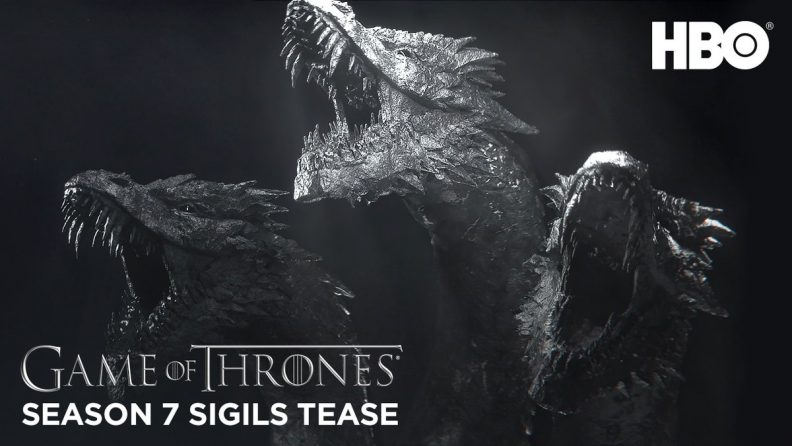 Update: February 24, 2017 – New allies and old friends for Jon and Arya
Game of Thrones season 7 creeps ever closer, but the show's summer (when we'll be all about winter, bizarrely) release date still seems so far away. What's the hot news this week? Spoilers lie ahead. First off, we know that a new character from the books is appearing in season 7, albeit briefly. Alys Karstark will be played by Megan Parkinson, and is set to appear in at least one episode of the new season. She's a key part of Jon Snow's final weeks as Lord Commander of the Night's Watch in the books, but was skipped in season 5 of the TV show. Many speculate she's a love interest for Snow but… that seems unlikely given that she's only slated for a single episode, and that she has appeared so late in the day. More likely she becomes a key ally in Jon's fight for the realm.
And here's some news which takes us all the way back to the start of the show. Rumor has it that Arya's direwolf, Nymeria, will return for season 7. If you remember, she's separated from her wolf and its fate is never explained (although, in the books we know she has a psychic connect to Nymeria). Aside from Ghost she's the only remaining direwolf in the Stark family, so her return could be quite… emotional. Everyone loves a massive dog, right? This rumor comes courtesy of the fact Instinct Animals for Film – a company that supplies animals for filming (duh) – Tweeted out some pics of its wolves with the line 'ready to work' and the hashtag #winteriscoming. Seems pretty likely that Nymeria is back, especially now Arya has returned to the mainland.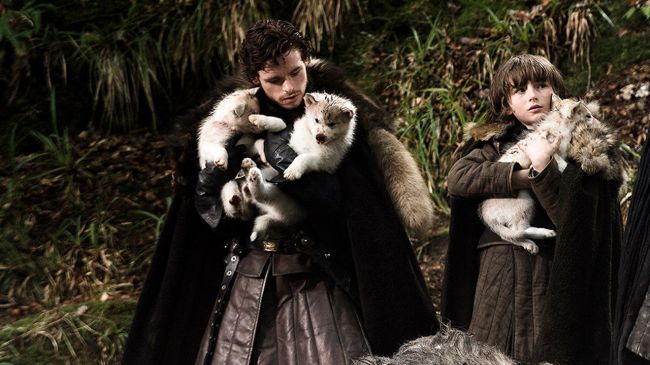 Game of Thrones season 7 release date is July 16, 2017 – get it in your viewing diary!
HBO has finally revealed that July 16 is the date for the first episode of Game of Thrones season 7. This is in the US. It'll hit the UK the day after, on July 17 – airing on Sky Atlantic and Now TV. Whether it'll be available immediately after the US airing or at a pre-scheduled time later in the day is uncertain. Perhaps the UK date simply refers to the fact that it's past midnight by the time Game of Thrones airs in the US, so it's inevitably 'the next day'.
Start getting excited now, folks. Expect more trailers and official info to come thick and fast.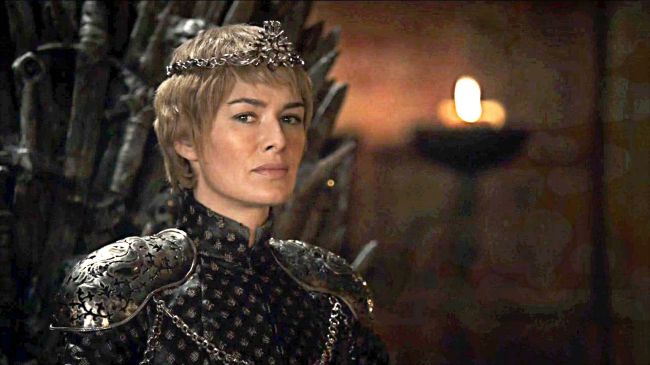 Game of Thrones season 7 episodes will be limited to seven
Winter isn't the only thing that makes time shorter. Game of Thrones is only going to have seven episodes for season 7. Benioff and Weiss said they're looking to do about 13 total episodes for the rest of the show, because that's the total story they have left to tell. In addition, fewer episodes means bigger potential budgets. Given that Battle of the Bastards cost $10-million, we could be seeing even higher price hikes once winter actually arrives. We already know that season 7 contains a battle that will be bigger than the one between the Bastards in S6, making it the largest ever. Although the same number of extras have been called in (500), there are more horses (an extra 70)… so it seems likely the Dothraki are involved.
Of course, it's way too early to know what the episodes are going to be called. After all, the season 6 finale was named after the book that isn't even out yet. We do, however, know which of the season 7 directors will be handling each episode. Let's take a quick look:
Episode 1: Jeremy Podeswa
Episode 2: Mark Mylod
Episode 3: Mark Mylod
Episode 4: Matt Shakman
Episode 5: Matt Shakman
Episode 6: Alan Taylor
Episode 7: Jeremy Podeswa
What can we tell from this? Not all that much. Jeremy Podeswa did the two opening episodes from season 6, so is a steady hand to take us into S7. Mark Mylod handled 'No-One' and 'The Broken Man' from season 6, which are both great character episodes. Matt Shakman is a newcomer to Thrones, and has worked extensively in all kinds of TV, directing episodes of It's Always Sunny In Philadelphia, Mad Men, Fargo, and um, Ugly Betty. Alan Taylor has worked on plenty of GoT episodes from seasons 1 and 2, and since then has directed Thor: The Dark World and Terminator Genisys. Um, moving swiftly on, then… Jeremy Podeswa returns for the season finale.